Welcome to smsmasters.co.uk!
The latest technology news and information updated daily since 2002.

You are currently viewing our community forums as a guest user. Sign up or
Having an account grants you additional privileges, such as creating and participating in discussions.
smsmasters.co.uk
Today is the day that the internet as we know it could change dramatically. Starting at 10:30 AM Eastern, FCC chairman and former Verizon lawyer Ajit Pai is expected to wipe out net neutrality and repeal Title II regulations that classify broadband a...
Continue reading...
China has been quietly collecting biometric data from millions of people in Xinjiang, according to a new report from Human Rights Watch (HRW). Since February, authorities have been gathering DNA samples, fingerprints and eye scans of those in the reg...
Continue reading...
Xbox made its commitment to WiSA known in October when it became the first gaming brand to join the Wireless Speaker and Audio Association, so it was a race against the clock for AV brands to be the first to deliver supporting gear. Axiim is first pa...
Continue reading...
It's been just over a year since Pandora first gave an official glimpse of its on-demand music service, meant to go up against the likes of Spotify and Apple Music. And while there's a lot to like about Pandora Premium, it hasn't exactly shaken up th...
Continue reading...
The Manhattan District Attorney has charged a man with robbery and kidnapping after he swiped a digital wallet containing a fortune in ethereum cryptocurrency. Louis Meza and an associate allegedly held up the victim at gunpoint after luring him into...
Continue reading...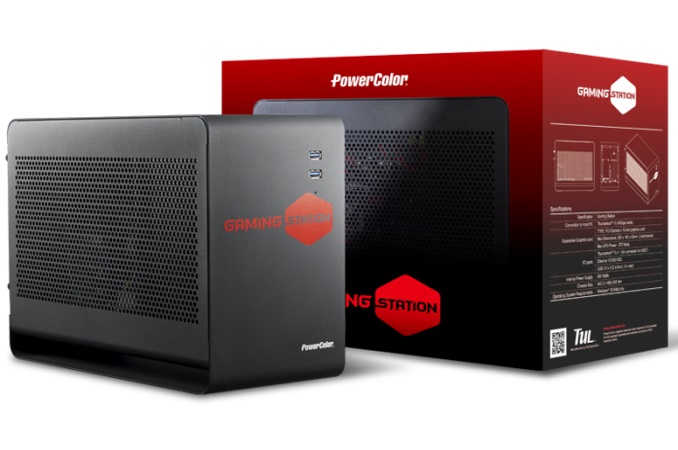 PowerColor recently announced its second eGFX enclosure named, Gaming Station. The Gaming Station, like the Devil Box preceding it, is an accessory which enables gamers to connect desktop level video cards to laptops, AIOs, or SFF PCs using the Thunderbolt 3 interface. The Gaming Box is slightly smaller and moved away from the angular look of the Devil Box to a more traditional black, rectangular, almost UPS-like, appearance. It supports select NVIDIA and AMD GPUs through AMD's
XConnect
technology and comes with a 550W power supply able to easily power the compatible video cards. The Gaming Box joins an increasing number of TB3-based external enclosures with the ability to run desktop level video cards.
On the outside, the PowerColor Gaming Box is matte black with the Gaming Station and PowerColor name,...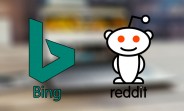 The Microsoft search engine Bing just announced new AI-powered Intelligent Search features. The most important function is called Intelligent Answers that runs on neural networks to provide the needed answers. The company also announced a partnership with Reddit that will help the Intelligent Search. When searching for a general topic that already has the answers by the online community, Bing will offer a sneak peek. It will also provide info about subreddits, AMAs, and celebrities. Starting today, when a question is typed in the Bing search bar, a summarized info will appear from...
Continue reading...
A recent 3C certification in China for the Nokia 6 (2018) and Nokia 9 now all but confirms the two phones will be unveiled at Nokia's media event in China on 19 January. The 3C certification is the China Compulsory Certificate, and is China's version...
Continue reading...
Sky has quietly rolled out a completely revamped TV package offering, making its products and services a lot more flexible than before and cheaper, too. Sky Q review: 4K, multi-room support, apps and more Gone are the three tiers of Original, Variety...
Continue reading...
Pre-orders were meant to start for the all-new Atari console today, 14 December 2017, but Pocket-lint has been informed that it has been delayed.In a statement sent to us by email, the manufacturer claims that it needs more time to create the "platform...
Continue reading...
Users found this page by searching for: