Welcome to smsmasters.co.uk!
The latest technology news and information updated daily since 2002.

You are currently viewing our community forums as a guest user. Sign up or
Having an account grants you additional privileges, such as creating and participating in discussions.
smsmasters.co.uk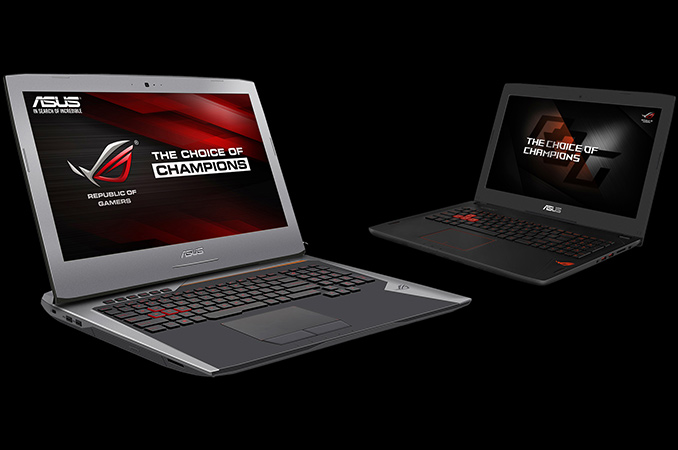 In the recent years, ASUS became one of the world's largest supplier of gaming notebooks and gaming displays. Having obtained a lot of expertise in building monitors and laptops for gamers, the manufacturer decided to apply it knowledges to build laptops with display panels featuring 120 Hz refresh rates.
ASUS has unveiled that it is on a new breed of ROG laptops that can be optionally equipped with 120Hz display panels. Several years ago, ASUS and some other vendors already offered notebooks with screens that featured 120 Hz refresh rate along with desktop NVIDIA 3D Vision-ready monitors with similar capability. However, those mobile PCs were pretty rare and barely popular because they relied on TN panels with relatively narrow viewing angles and mediocre color accuracy, as well as because stereoscopic 3D failed to game traction. This time, ASUS will use AU Optronics' Advanced...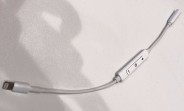 Computex is currently in full swing in Taipei, Taiwan, and some enterprising folks have spotted an intriguing accessory on display there. As portrayed in the image below, it's an adapter cable that's meant to plug into Apple's Lightning port, and it features a good old analog 3.5mm headset jack at the other end. It has a three-button remote control, and apparently comes with a built-in amplifier too. The company that's showing this product, Tama, has already listed a similar accessory on its website - that one has the buttons on the same end as the headset jack. The fact that...
Continue reading...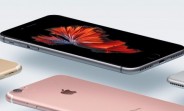 According to a new report out of Asia, Apple is going to make a change in its iPhones' lifecycles. Up until now, the company sort of emulated Intel's tick-tock model - one year we'd see a new design, and then the next year's models would only feature refined innards, keeping the looks. This has most recently been the case with the iPhone 6s and 6s Plus, of course - keeping the design of the iPhone 6 and iPhone 6 Plus while sporting better hardware on the inside. So you might have expected the iPhone 7 to bring with it a big redesign, but all the rumors and leaks we've seen about it so far...
Continue reading...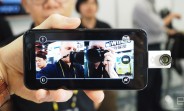 A neat accessory currently being showcased at Computex in Taipei, Taiwan is Weeview's Eye-Plug. This is essentially a camera on a stick. You plug it into the USB Type-C port of your Android smartphone, and it lets you shoot 3D videos. It does the 3D capture thing by using both its own camera as well as your handset's, working together to record footage you can then view in a Google Cardboard headset. And because it goes into the USB Type-C port, you can plug it in either facing the front of the phone or its rear. So yes, you can do 3D selfie videos too if you want to. Additionally,...
Continue reading...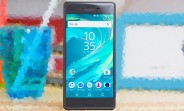 The Sony Xperia X lineup is getting more attention. Especially with the US launch weeks away. Sony details in a press release that only pre-orders for the Xperia X are live today with Best Buy, Amazon, B&H, and Reagan Wireless. You can begin to pre-order the other 3 Xperia devices starting on June 17. Customers who pre-order either the Xperia X ($550) or Xperia X Performance ($700) will receive a free 128GB micro SD card. Customers who pre-order the Xperia XA Ultra ($370) will also get a free 64GB SD card and those who'd like to preorder the Xperia XA ($280) will get a free...
Continue reading...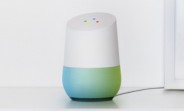 Google has decided to enter the smart home market with its not-so-recent acquisition of Nest and most recently at Google I/O with the announcement of Google Home. A new report from The Information says that Google has forgotten to mention one detail about Google's new home assistant. The report claims that one of the developers of the product has direct knowledge that the device is actually an enclosure with lots of components: microphones, a speaker, and LED lights that are all built around the hardware of a Chromecast. The Chromecast's micro computing capabilities proved to be...
Continue reading...
According to a report originating from The Information (paywalled), the new Google Home device shares similar microprocessor and WiFi chip as the Chromecast, and is said to be surrounded by a speaker, microphone, LED lights and a plastic casing. Both the Chromecast and Google Home were created by Google's VP of Product Management, Mario Queiroz.
Continue reading...
OnePlus is expanding its device lineup to Amazon. OnePlus devices (mainly the OnePlus 2 and the OnePlus X) will now be available in the UK through Amazon along with Prime Now service benefits wherever applicable. This collaboration will also extend onto the USA in due course of time.
Continue reading...
Recognized Contributor
topjohnwu
has modified the Xposed Framework (V.85.1) to work alongside Chainfire's systemless SuperSU in order to also run without modifying the system partition.
This means that you can install Xposed modules on a rooted device running the stock ROM and continue to receive OTAs. Some users have even reported that Android Pay works using this method, including the OP, however as always your milage may vary.
"The way I achieved Android Pay on systemless is the mount script in the ramdisk will detect the disable file created by Xposed installer. If the file exist, it won't mount the app_process, but the rest of the ART libs and binaries are still mounted, so ART cache will not re-build when disabled."
Systemless Xposed builds exist for Arm, Arm64 and x86 devices but, systemless root is currently only available on Marshmallow and above, so if you are running your stock ROM and Xposed...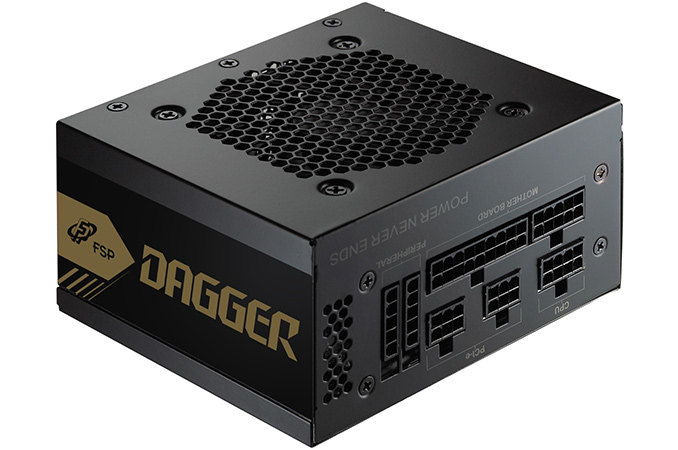 FSP has introduced its first power supplies in SFX form-factor designed for high-performance gaming PCs. The new Dagger family of PSUs will contain 500 W and 600 W models that feature a modular design 80 Plus Gold rated. With this latest PSU release, FSP will join a very narrow crowd of PSU makers who build SFX power supplies for gaming PCs.
When it comes to high-wattage SFX power supplies for gaming PCs, the users have a choice between only two major brands: Corsair and Silverstone. While these companies are well known and are very respected by the DIY community, the lack of serious competition has its effect on prices, which is why SFX PSUs are rather expensive for their wattage. FSP, the new kid on the block, will become the third major brand to offer SFX power supplies for gaming systems, which is a positive thing for the market.
The FSP Dagger family will initially include...
Users found this page by searching for: