Welcome to smsmasters.co.uk!
The latest technology news and information updated daily since 2002.

You are currently viewing our community forums as a guest user. Sign up or
Having an account grants you additional privileges, such as creating and participating in discussions.
smsmasters.co.uk
The
FCC certification papers for the Pixel 2
had been discovered before the device was even unveiled, but that didn't happen for
all of the hardware the company launched
earlier this month. One such accessory that didn't have many leaks around it were
the Pixel Buds
, but now their FCC documents have been found. These documents sometimes reveal some missing details and one such detail that was revealed here is who is actually manufacturing them.
Google has gotten serious about hardware over the last couple of years but that doesn't mean the company has a manufacturing arm yet. Even with the...
Intel and Amazon are partnering to combine the former's silicon and smarts with the latter's Alexa voice platform. The chipmaker has introduced the Intel Speech Enabling Developer Kit to provide a "complete audio front-end solution for far-field voic...
Continue reading...
Back in June, we covered The Daily Show's presidential Twitter library in New York. After all, the frequency at which our Commander in Chief takes to Twitter is surely to become a part of his legacy. The library is now moving to Chicago, and you can...
Continue reading...
Last month, Volkswagen laid out a roadmap for its EV rollout, promising 300 zero-emissions vehicles by 2030. While it's certainly good PR to move the company beyond its lingering diesel scandal, it also follows other automakers that recently committe...
Continue reading...
This post was done in partnership with Wirecutter, reviews for the real world. When readers choose to buy Wirecutter's independently chosen editorial picks, it may earn affiliate commissions that support its work. Read their continuously updated list...
Continue reading...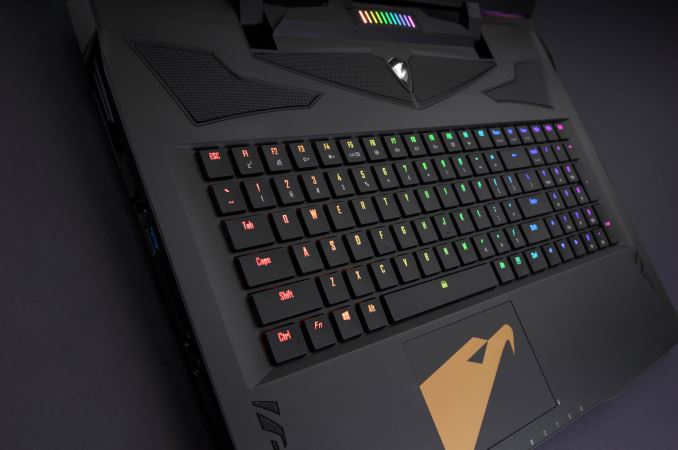 GIGABYTE has announced a powerful all-new extreme gaming laptop in the AORUS X9. The X9 comes with a 7th generation Intel i7-7820HK overclockable processor, two GTX 1070s in SLI, four DDR4 slots supporting up to 64GB of DDR4-2400 memory, and an option of either a 17.3" 4K UHD IPS monitor or QHD (2560 x 1440) 120 Hz WVA panel. Additionally, the X9 offers an ESS Sabre HiFi audio DAC, 'quad' audio setup with two speakers and two
woofers
, a laptop mechanical keyboard, RGB lighting, and the Killer DoubleShot Pro functionality via Rivet Network's networking.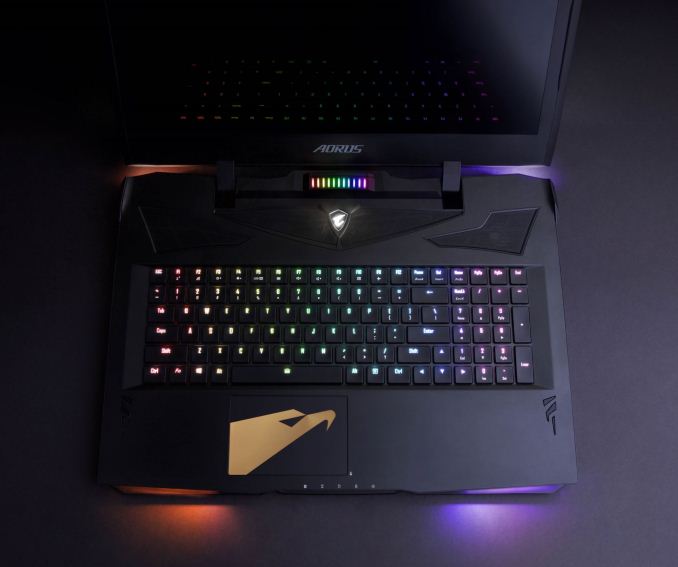 ...
While Google's Pixel 2 XL has generally been well-received, there have been some complaints about its LG-made P-OLED screen. It's supposed to reflect "natural" colors, but many see it as downright dull after years of seeing extra-punchy OLED display...
Continue reading...
Marvel and its distinguished competitor will go head-to-head this fall. But rather than the brawl playing out at comic book shops, the venues will be your living room and local multiplex. Netflix has revealed that its latest Marvel superhero antihero...
Continue reading...
With content peddlers Facebook and Google still struggling to combat fake news, especially during crises like the Las Vegas shooting, the proliferation of such false content might seem like an unstoppable flow. If that's your opinion, you're in the (...
Continue reading...
Greenpeace slammed Amazon earlier this week for its environmental practices -- namely, the fact that it doesn't disclose much about its energy use or materials. But today, the company announced that its largest wind farm yet is up and running. The Am...
Continue reading...
Users found this page by searching for: