Welcome to smsmasters.co.uk!
The latest technology news and information updated daily since 2002.

You are currently viewing our community forums as a guest user. Sign up or
Having an account grants you additional privileges, such as creating and participating in discussions.
smsmasters.co.uk
Apple has introduced a way to stop that annoying "full storage" iCloud message from popping up in the near future: a new tier that offers 2TB of space. The company has updated its iCloud pricing list ahead of its September event to include the new op...
Continue reading...
That didn't take long. Theranos pulled the emergency request for its Zika-testing miniLab following an FDA inspection that revealed shortcomings with patient protocol, according to The Wall Street Journal. WSJ's sources say that while the blood-testi...
Continue reading...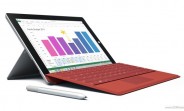 If you are in the UK, and are planning to purchase the Microsoft Surface 3, here's a deal for you: the tablet is currently going for as low as £319 in the country. Retailer PC World is currently selling the device at that rate. It's worth mentioning that the aforementioned price is for the 64GB model, which - if you compare - is being officially sold by Microsoft UK for £359. So, purchasing the tablet from PC World saves you £40. In case you don't already know, Microsoft has already confirmed that the company will stop producing the Surface 3 tablet by the end of 2016. Source |...
Continue reading...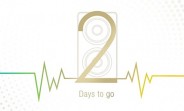 While we already know that ZTE will unveil an audio-centric phone at this year's IFA conference in Berlin, the device might feature a dual-camera setup as well. The company has released a teaser image that still focuses on audio, but the number '2' and the round camera lens-like speaker it partially encircles can be understood as pointing towards a dual camera setup. In addition, the teaser also confirms that the phone will be part of the company's Axon series. Sadly, nothing else is currently known about the device in question, including its specifications and overall...
Continue reading...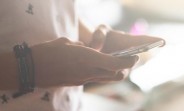 If you recall, smart keyboard and prediction tech company SwiftKey had disabled cloud sync service as well as phone number and email predictions from its app following complaints about an issue that caused "unfamiliar terms" as well as other users' email addresses to show up as text predictions. While the cloud sync service was re-enabled in an update earlier this month, predictions remained disabled. However, that's changing now as the company has pushed out a new update that brings back predictions. Here's what the change-log says about predictions: "Number, email and other...
Continue reading...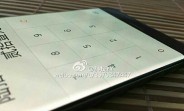 Just a few days ago, a Xiaomi Mi Note 2 leak confirmed some key specs, curved display, and a dual-camera setup for the device. And today, another set of live images have leaked online, squarely focusing on the handset's curved screen this time. Take a look: Specs-wise, the phone is expected to be powered by a Snapdragon 821 SoC, sport a 5.5-inch OLED display, and come with 6GB RAM and 128GB internal memory. Rumors say there will be two editions: one with 1080p resolution and other with QHD. Pricing and availability-related information isn't currently known, although given the...
Continue reading...
In 2015 Amazon introduced its Dash Buttons in the States. The idea was simple: a physical touch button dedicated to ordering a specific item with just one press. And now Dash Buttons are available in the UK. Think of a Dash Button like extracting Amazon's...
Continue reading...
Now that Apple has
officially confirmed
that a dedicated iPhone 7 event will take place this coming September 7, the race is on for publications and serial analysts to get all of their predictions out of the way prior to that happening.
Of course, as we have seen historically, that also includes a number of visual leaks, with the latest photo leak claiming that Apple will offer the new iPhone 7 range with a new glossy black exterior aesthetic, similar to the finish on the company's Mac Pro that hit the market back in 2013.
The majority of speculation pertaining to the iPhone 7 over the last few months has focused on the underlying technical specification of the device as well as the overarching physical design. Running alongside that speculation has been a recurring suggestion that Apple will look to appeal to a...
Here's how to check if your iOS device (iPhone or iPad) is infected with Pegasus spyware that Apple patched in iOS 9.3.5 firmware.
By now you are probably more than aware that Apple took the opportunity to blindside us all once again with the release of iOS 9.3.5 purely to patch a serious security vulnerability in previous versions of iOS. This had nothing to do with making the lives of jailbreakers harder, but more with the fact that a vulnerability with earlier versions of iOS had allowed hackers to execute arbitrary code and infect devices with the
Pegasus threat
that could potentially allow data to be manipulated, texts and photos to be accessed, and certain hardware features like the microphone or camera to be controlled remotely.
If you think your device may be infected with Pegasus spyware, be it jailbroken or...
It's that time of the day again when we look to try and save our loyal readership some money by bringing some of the best deals on excellent technology that we can find. It doesn't matter if you're looking for a full-blown product purchase, or just something to accessorize an existing piece of kit, chances are that we will have something that suits your needs. Check out today's deals, but remember, act fast as these are often limited time savings.
Coming in with a bang is the latest Amazon Fire TV to turn your HDTV into a multimedia hub of sorts, and it even supports playing back 4K UHD content.

There's also an Android smartphone in here that comes in under $300, featuring specs comparable to any 2016 flagship phone. It even features a pressure sensitive display offering Apple's 3D Touch-like functionality. If you need a Bluetooth keyboard to go with that new phone, or any mobile tablet or accessory, then there's a foldable pocket keyboard thrown into the mix as well. Last but not...
Users found this page by searching for:
smsmasters.co.uk

,

www.smsmasters.co.uk