Welcome to smsmasters.co.uk!
The latest technology news and information updated daily since 2002.

You are currently viewing our community forums as a guest user. Sign up or
Having an account grants you additional privileges, such as creating and participating in discussions.
smsmasters.co.uk
Apple has made the public beta of iOS 11 available to download now.The next major software update for iPhone and iPad will officially release alongside new iPhones, which could for the first time see three models, this autumn. If you'd like to try a version...
Continue reading...
You no longer need an invite to try Google's YouTube parties app.Gogole's startup incubator, Area 120, allows employees to work on approved projects during their "20 per cent time". The latest project from that incubator is Uptime, a mobile app that...
Continue reading...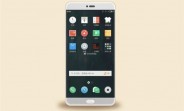 Meizu's Pro 7 has so far been rumored to become official at an event on July 26, and according to a new leak out of China it will be joined on stage by the bigger, higher-end Pro 7 Plus. The two phones are then expected to hit the streets on August 4. The primary differentiating feature for the Pro 7 models will be the secondary e-ink display on the back, which we've seen in live images already. The Meizu Pro 7 will be powered by MediaTek's Helio X30 chipset, reportedly, and it will have a 5.2-inch 1080p touchscreen. On the rear it has a dual camera setup, with two 12 MP sensors...
Continue reading...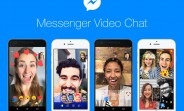 Facebook Messenger is adding some new features today, all of which are about its built-in video chat functionality. We don't know how used this is inside the app, but it sure does look like Facebook is eager to remind people that video chatting inside Messenger is actually a thing you can do. If you like that, you'll also appreciate the new animated reactions, filters, masks, and effects you can add to your video conversations. You are even able to take screenshots now, for both one-on-one and group video chats. Animated reactions are just that - you choose one of Facebook's...
Continue reading...
Welcome to Pocket-lint deals of the day were we scour the internet to find you the very best deals that are available in the UK today.We will be regularly updating this page, so bookmark it and check back regularly to make sure you don't miss out on some...
Continue reading...
There are many ROMS available out there for the Nexus devices, so it is not always easy choosing the best one. In this video Eric shows us his two favorite ROMs for his 6P, Pure Nexus and Resurrection Remix.
If you'd like to download these ROMs for your
Nexus 6P
, follow the links below:
Continue reading...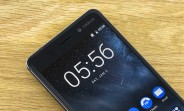 Nokia 6 is coming to the US market, HMD Global announced today. The phone will be available in early July on Amazon. The Nokia 6 will initially be sold in Matte Black and Silver color options with a price tag of $229. HMD's current star will also be available in Tempered Blue and Copper "later this summer". This version of the Nokia 6 has 3 GB RAM and 32 GB storage, expandable to 256 GB through a hybrid microSD slot. The phone will be fully compatible with the T-Mobile network. On AT&T it will have limited connectivity since bands 29 and 30 are not supported. Sprint and Verizon...
Continue reading...
Apple CarPlay has been around for a few years now but things have moved on significantly in those years, with more and more manufacturers offering compatibility and not just in premium models either.We've been using it in the 2017 Kia Sportage to give...
Continue reading...
After the incredible success of its miniature, remade NES console, Nintendo has announced a follow-up; this time based on the much-loved Super Nintendo Entertainment System, or SNES for short.A Nintendo Classic Mini: SNES will be available later this...
Continue reading...
With the Nintendo Switch doing remarkably well and Microsoft to release the Xbox One X on the build up to Christmas, you could be forgiven for being stumped when it comes to your next console choice. The PS4 Pro is even winking at you from another...
Continue reading...