Welcome to smsmasters.co.uk!
The latest technology news and information updated daily since 2002.

You are currently viewing our community forums as a guest user. Sign up or
Having an account grants you additional privileges, such as creating and participating in discussions.
smsmasters.co.uk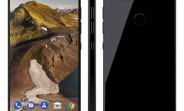 Although its official unveiling didn't bring any details about when it would hit the market, the Essential Phone was internally targeted to start shipping to those who pre-ordered by the end of June. This deadline was revealed by Andy Rubin himself, the co-creator of Android and head of the new Essential smartphone venture. That obviously hasn't happened, though. Following a few weeks of complete silence from Essential and Rubin on the matter, today the company's official Twitter account has published the message you can see embedded below. We've been working around the clock to get our...
Continue reading...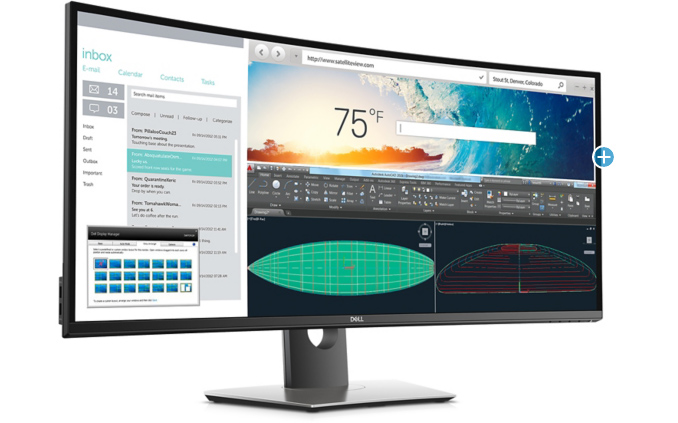 Dell this week began shipments of its curved ultra-wide 3840×1600 UltraSharp U3818DW display. The monitor is the fourth screen of this size and with this resolution on the market, and one of a few displays with a USB Type-C input (via DP 1.2 alternate mode). Dell is positioning its U3818DW as a business-class monitor, so it gets market-typical features such as an antiglare coating, but notably it does not get support for AMD's FreeSync (which is available on competing monitors).
The
Dell UltraSharp U3818DW
is based on a 37.5" 8-bit + FRC IPS panel featuring a 3840×1600 resolution, a 24:10 aspect ratio, 2300R curvature, and 1.07 billion colors. This panel has rather unique specifications and comes from LG Display. So far, three displays have used the panel for...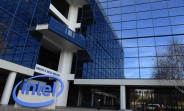 There are three constants in the universe - mass, energy, and Qualcomm being engaged in legal battles. The latest complaint comes from Intel, which claims the San Diego company is charging five times more for its licenses while at the same time is offering lower prices for chips for phone manufacturers. Intel has urged the ITC to investigate Qualcomm, as it feels it hasn't licensed its tech under "fair, reasonable and non-discriminatory" terms and is charging absurdly high rates. Qualcomm on the other side said Intel uses patents in certain LTE modems unlawfully and has demanded...
Continue reading...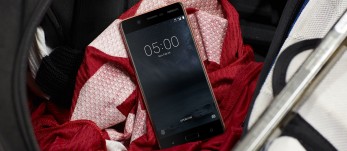 Part of the original trio announced in the spring to mark Nokia return to making phones, the Nokia 5 occupies the middle ground between the basic 3 and the slightly fancier 6.
Continue reading...
Almost two full months ago the father of Android
officially unveiled the Essential Phone to the world
. An Android device from Andy Rubin and his new team hopes to disrupt the market that some feel has stagnated because major OEMs have delayed innovation as of late. The device was said to have been ready and
on the doorsteps of pre-order customers sometime in June
but orders were delayed and now we're told that it should be in customers' hands "in a few weeks."
We still haven't been given an official reason as to why the device was delayed as long as it has been. Some speculate that it could be from the company's new international expansion plans. We have been told that Essential has plans to launch the device in the United States, Canada, the United Kingdom, Western Europe and Japan. Some countries will have to wait...
Android O is looking to bring major enhancements to the Android OS we all know and love. Picture-in-picture mode for phones, notification channels, smart text selection, autofill services, and under the hood many, many changes to enhance your battery life, performance, and security. One feature that is supposed to help users sort out issues with battery life and performance is background process limitations. Without going into too much detail, apps in Android O can no longer be woken from their manifest-registered implicit broadcast receivers and they can no longer start background services without going through JobScheduler. If an app wants to start a background service, it must explicitly tell the user that it is doing so by posting a notification. However, when an app is running in the background, Android O now seemingly tacks on another persistent notification telling you what apps are running. This also occurs when an app with the...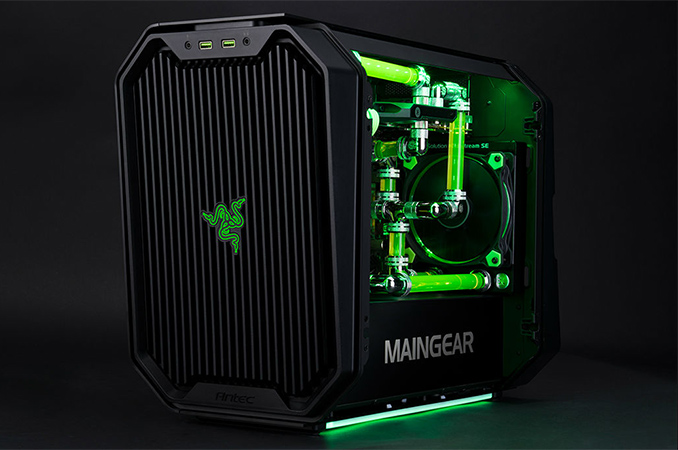 MAINGEAR this week introduced the first small form-factor Razer Edition desktop aimed at loyal clients of Razer. The new MAINGEAR R2 Razer Edition uses AMD's and Intel's latest platforms and comes with a lot of green lights, green coolant, and other green features to reflect the company's main color.
Razer has made quite a name for itself over the years in the gaming laptop market, but instead of entering the desktop business, the company decided to collaborate with renowned system builders to produce "Razer Edition" PCs. This enables Razer to offer Razer-branded desktops customers without entering a highly competitive market, whereas its partners gain access to Razer's customer base. So far, Razer has collaborated with Lenovo and MAINGEAR for tower gaming desktops aiming mainstream and no-compromise gamers. With the MAINGEAR R2 Razer Edition, the two companies offer something for those who are...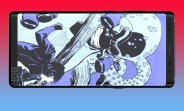 The Samsung Galaxy Note 8 is edging closer and closer. In fact we know have an exact date on when it will arrive - August 23. And while we're waiting for Samsung to officially show us the device the people over at BGR have obtained renders of the Galaxy Note 8 based on industry insiders' information. The renders may be our best look yet of Samsung's upcoming flagship. And as was to be expected they confirm the Galaxy Note 8 has a higher screen to body ratio than even the Galaxy S8+. Samsung Galaxy Note 8 renders Alongside the renders we've come across a few pictures of the...
Continue reading...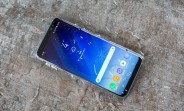 The Galaxy S8 is one of the most impressive smartphones currently on the market. And to celebrate the launch of the Coral Blue color in the US the Korean company is running a nice promo that can get you the flagship for as little as $360 under certain conditions. On BestBuy, you can choose between a carrier-locked or an unlocked Galaxy S8. The second version is down to $675 from the original $749. Some carrier deals let you have the phone for just $15 for 24 months which adds up to $360. Samsung has some offers on its own store too, but the lowest prices obtainable involve...
Continue reading...
HMD's next Nokia device is thought to be a high-end flagship smartphone, and now we know what it looks like.Actual images have popped up on Baidu forums, with the poster claiming they're images of a Nokia 8 prototype. Immediately, we can tell it looks...
Continue reading...