Welcome to smsmasters.co.uk!
The latest technology news and information updated daily since 2002.

You are currently viewing our community forums as a guest user. Sign up or
Having an account grants you additional privileges, such as creating and participating in discussions.
smsmasters.co.uk
Are personal submarines the vehicles of the future? This week Ortega Submersible launched an all-electric sub that allows three divers to fly through the sea. In other transportation news, a Swiss pilot is testing the boundaries of solar flight by ta...
Continue reading...
It's been a strange week for the scientific arts. The speed of light might not be as stable as we thought, carbon nanotubes have been used to freeze boiling water, a bunch of schoolkids recreated a $750 compound for $25 and the House Committee on Sci...
Continue reading...
The NES Classic is an easy sell: It's a $60 device that looks and feels like the original Nintendo Entertainment System, with a library of 30 popular games pre-loaded. It's also easy to set up -- all you need is a spare USB port on your TV. The probl...
Continue reading...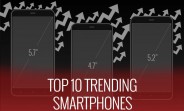 It would have been just another week in our Top 10 trending chart if it wasn't for the vivo V5. Likely a result of the phone becoming available early this week, the V5 has climbed further up from its 4th spot and we now find it rubbing shoulders with the usual crowd favorites - the Galaxy J7 Prime and Xiaomi Redmi Note 3. This also means the Galaxy J7 (2016) has found itself outside of the top 3 - quite the unusual state. The Oppo F1s has traded places with the Galaxy J5 (2016), but while that's a win for the Selfie Expert, which goes 2 up into 5th, the Galaxy has slid into 7th. In...
Continue reading...
President-elect Trump's rapidly growing circle of advisers and cabinet members continues to raise eyebrows among the tech-savvy. The incoming leader has picked retired General James Mattis as his Secretary of Defense, and the Marine has been a devote...
Continue reading...
The NFL's current rules social media posts have been rather draconian, even after a recent rethink. Football teams couldn't post any video during the game window until the NFL made a sanctioned clip available on its servers, and they couldn't create...
Continue reading...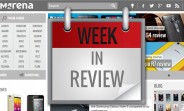 In one of the more laid-back weeks of late, we still saw a few smartphone announcements, the most prominent being the Meizu Pro 6 Plus (yes, both 'Pro' and 'Plus'). A proper flagship, the Pro 6 Plus packs a 5.7-inch QHD display, and a Samsung Exynos 8890 chip - the first Meizu in a while we can get truly excited about. Then there's the M3X - more of a mid-range offering, but still interestingly-specced - apparently, it packs the high-end camera among other things. HMD Global officially took over the Nokia smartphone business this week, with devices expected to become a reality early...
Continue reading...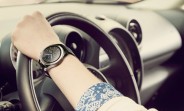 The Samsung Gear S3 was showered with positive votes - 64% voted it the best smartwatch, which is great considering 22% of voters decided they don't need any smartwatch. This leaves only 14% of detractors - most of which prefer Android Wear and the rest aim for the Apple Watch. From those that voted in favor of the Gear S3 some were excited for the phone-free Samsung Pay, others wanted it for the exercise utility (e.g. S Health and Spotify + BT headphones), others still just think that Tizen is currently the best smartphone OS. Those that voted against the Gear S3 gave different...
Continue reading...
The 2016 Surface Book is a lot like last year's Surface Book, which we already really liked. So we recommend this one too, though the few flaws we noted last time remain as well. As ever, it's a well-built piece of kit, with a bright detachable scree...
Continue reading...
It definitely feels like Sony showed off more games during the PlayStation Experience keynote today than it did at E3. Which is pretty impressive, when you think about it. The show started out with a glimpse at the next chapter of the Uncharted saga...
Continue reading...
Users found this page by searching for: