Welcome to smsmasters.co.uk!
The latest technology news and information updated daily since 2002.

You are currently viewing our community forums as a guest user. Sign up or
Having an account grants you additional privileges, such as creating and participating in discussions.
smsmasters.co.uk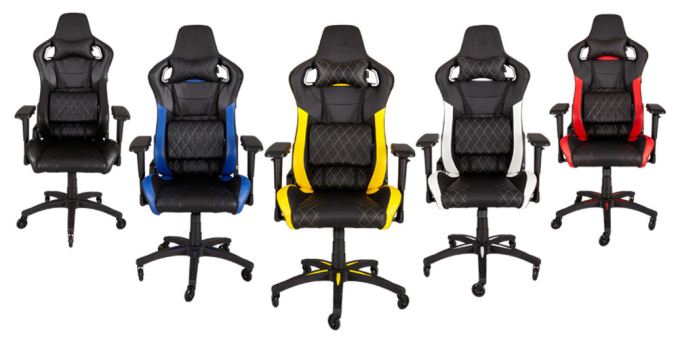 Over the years, Corsair has managed to carve a niche for itself as a purveyor of just about every PC gaming-related peripheral imaginable. That product line expands a little more with the announcement of their first gaming chair, the T1 RACE. Said to be inspired by racing seats, and placing an emphasis on comfort and durability, this new model comes with a visual flair thanks to a choice of five different color accents.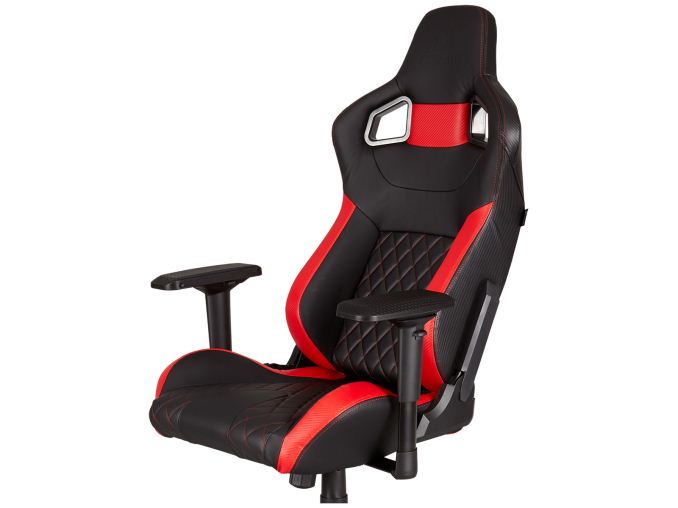 The T1 RACE is manufactured with a steel frame and dense foam cushions that are highly contoured, which should provide ample padding and support. Included are some removable neck and lumbar pillows to help during long gaming sessions. All the seating surfaces are covered in a synthetic PU leather, and as mentioned above there is...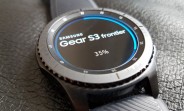 Samsung is now pushing a new firmware update to the Gear S3 units sold in the US. For now this was only spotted on a Gear S3 frontier unit purchased from AT&T, but we assume the Gear S3 classic will get it too - as well as watches sold by other carriers. This should all happen in the following days. After you apply the update you'll be running Tizen 2.3.2.3, which is the same one that was rolled out to Gear S3 smartwatches in Europe back in March. The new software version ends in BQD4, though, unlike the BQC5 release that made it to the EU. Once your watch is running the new software,...
Continue reading...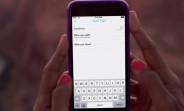 Not to be outdone by Instagram, Snapchat is announcing a new feature of its own today. While the news has recently been filled more with Instagram's copies of Snapchat's features, here's a chance for Snapchat to capture back some of the spotlight. Custom Stories can be created about anything, and with any of your friends. So basically this lets groups of people contribute to the same Story. A Story is no longer a one-person affair. You decide who can add to the Story and who can view it. You can also geofence a Custom Story to a specific location, and such Stories automatically...
Continue reading...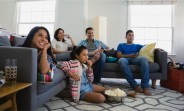 Google has launched a new website today that is meant to finally integrate all of the family group options from its various services. Google's been offering family group options (and pricing) for a few of its services, but managing those groups was done individually for each service. Not so anymore. The new Google family group page is where you can see what family group you're a member of - or create one if you aren't in any. Keep in mind that a family group can have a maximum of six members, and you can only be in one of these at a time. Oh, and switching is only allowed once every 12...
Continue reading...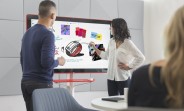 Google is making a whiteboard, did you know? The search giant announced the Jamboard back in October of last year, and now it's finally available for purchase. This, however, isn't a product meant for at-home use. It's aimed at workplace scenarios, and it's obviously not just a whiteboard. Essentially, you're getting a 55-inch 4K touchscreen computer running a special whiteboard app on top of Android. It has an optional rolling stand, and it comes in three colors: cobalt blue, carmine red, and graphite grey. If you're in the US, you can now order a Jamboard for $4,999. For this...
Continue reading...
Google has announced you can now pick up its new Jamboard.You probably won't need this thing unless you're a teacher or a company executive, as it's a powerful collaboration tool used to enhance meetings or presentations. It provides a 4K whiteboard...
Continue reading...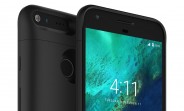 mophie has announced a new battery case for the Google Pixel XL. The case is priced at $99.95 and available from mophie.com and Verizon retail stores. The mophie juice pack for the Pixel XL has a 2950mAh battery to extend your phone's talk time to over 50 hours. The cool thing about this case is that it includes wireless charging support, something the phone itself doesn't have. The case is compatible with Qi and other popular wireless charging solutions. The juice pack has a USB-C connector and supports 15W fast charging from the Pixel XL charger. The Priority+ feature lets the...
Continue reading...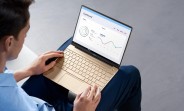 It's been a very busy day for Huawei today, but aside from the Honor 6A, some Honor tablets, and a new sports band, it's also found time to introduce a trio of new Windows 10 devices at a special event in Berlin. The Huawei MateBook E is the successor to the original MateBook 2-in-1. This comes with a 12-inch 2,160x1,440 IPS touchscreen, 4 or 8GB of LPDDR3 RAM, and 128, 256, or 512GB of storage (on SSD). To power it you get a choice of 7th Generation Intel Core m3 or i5 processors (both Y-series), along with Intel HD615 graphics. It's kept running by a 4,430 mAh battery which should...
Continue reading...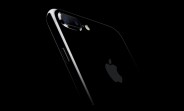 No, the title doesn't contain a typo. No, the iPhone 8 hasn't magically become official already. Still, the rumor mill has considered that it's time to move on from discussing Apple's tenth anniversary smartphone. So, just for today, let's talk about the iPhone 9. The one that will come in 2018. Apparently this will be offered in two sizes, both sporting much bigger touchscreens than we've gotten used to. The small iPhone 9 will come with a 5.28" display, while the larger model will accommodate a 6.46" panel. In both cases, the screen tech used will be OLED, and the supplier of the...
Continue reading...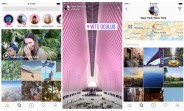 Over the past few months or so, Instagram has been relentlessly adding new features almost every week. Sure, most of those have been 'inspired' by Snapchat, but it's still interesting to note how it doesn't seem to want to slow down in this respect. Case in point: today the Facebook-owned social network has added two more features - location and hashtag Stories can now be found in the Explore section. When you enter the Explore tab, you'll see a Story ring at the top, showcasing Stories that are happening near you. These come from people who have used location stickers. When you search...
Continue reading...