Welcome to smsmasters.co.uk!
The latest technology news and information updated daily since 2002.

You are currently viewing our community forums as a guest user. Sign up or
Having an account grants you additional privileges, such as creating and participating in discussions.
smsmasters.co.uk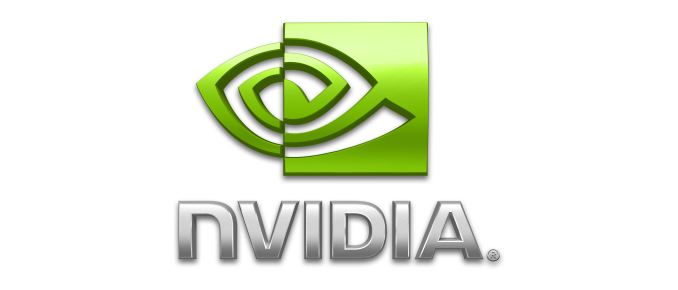 Following suit as this fall's major games hit the (virtual) store shelves, NVIDIA has packaged another bundle of Game Ready updates for the latest releases. In the 375.57 WHQL update we get a few fixes, new game support, and some VR as well.
This time we have the first version out for driver release 375. In the list of fixes we start with Mirrors Edge Catalyst, which is no longer flicking in the Ansel UI when the image is moved with the mouse pointer on systems running a SLI GTX 980M setup. There is no longer get corruption from decals in Overwatch and there are also no longer issues changing the refresh rate on BenQ ZOWIE monitors, were before we saw cases of system crashes and signal loss to the monitor when changing the refresh rate. Lastly there is a fix for an issue with the GeForce GTX 650 causing dots on all the characters in GTA V.
As a new feature in this release NVIDIA improved the...
Letter from the Editor Welcome to the very first edition of The Morning After, Engadget's revamped newsletter. First, I'd like to congratulate you for subscribing to what is undoubtedly the greatest newsletter you'll ever read. Thanks are also in...
Continue reading...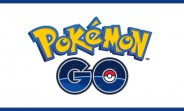 While it's growth may be slowing, Pokemon Go is continuing setting new records. Case in point: a new report from market research firm App Annie, which says that Pokemon Go has now become the fastest game to hit $600 million in revenues. According to the data released by the firm, the game hit the milestone in around 3 months, surpassing other extremely popular games like Candy Crush Saga, Puzzle & Dragons, and Clash of Clans that took 200, 400, and 500 days, respectively, to achieve the same revenue figure. The report also revealed that around 45% of the total time spent on Android...
Continue reading...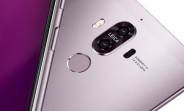 The Huawei Mate 9 is scheduled to be announced on November 3 - less than two weeks from now, and with the big day coming closer, we've been witness more and more leaks on the high-end phablet. Here's another. Coming from trusted source Evan Blass (@evleaks), the single image depicts the flat-screened Manhattan version (supposedly, there will be an even more premium dual-curved Long Island model), this time in a darker than the usual rose gold purplish tint. Huawei Mate 9 render A minor design change from previously leaked renders - the lens properties have been relocated from...
Continue reading...
Google's SafetyNet has been a huge thorn in the side of anyone who wants to use Android Pay while having full control over their phones. Until recently, it has mostly been about disabling Android Pay on
devices with Root
, but a couple days ago, Google took it one step further — they triggering SafetyNet even on devices with
unlocked bootloaders
.
Thankfully, just like how Chainfire's systemless Root has
temporarily bypassed
the root restrictions imposed by SafetyNet a
couple of times
(as has...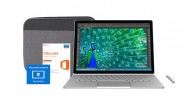 Microsoft's Surface Book Bundle, which includes a Surface Book, Surface sleeve, 2-year warranty, and 1 year of Office 365, has received a price cut in the US. A quick look at the bundle's listing on Microsoft's US online store reveals that it currently starts at $1,613, which translates into a discount of $259.98. The promo runs through February 1, 2017, so those planning to avail the deal do have some time at hand. For more information, head to the Source link below. Source
Continue reading...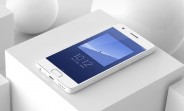 Lenovo sub-brand ZUK has started rolling out a new update to its Z2 smartphone. The update brings latest security patch - post-update, the Android security patch level will be October 1. The update also includes several other improvements such as those related to camera and volume. Given that the update has just started rolling out, it may take time for the update notification to pop up on your device's screen. Meanwhile, if you feel impatient, you can manually check for the update by heading to your handset's Settings menu. Via
Continue reading...
In 2007, Google bought online advertising network Doubleclick with the assurance that they would prioritize user privacy as they developed new ad products. They've kept that promise, dividing their massive database of web browsing data from the perso...
Continue reading...
Hold tight Fumito Ueda fans, your wait is almost over. Despite that long quiet period and even a recent six-week delay, tonight Sony Interactive exec Shuhei Yoshida tweeted that The Last Guardian has gone gold. That should put it on track for release...
Continue reading...
Nintendo might have crushed some fans' dreams with its Famitsu interview. The company told the popular Japanese gaming magazine that its upcoming hybrid console won't be able to play Wii U discs or 3DS cartridges. It's unclear if the Switch won't be...
Continue reading...
Users found this page by searching for: