Welcome to smsmasters.co.uk!
The latest technology news and information updated daily since 2002.

You are currently viewing our community forums as a guest user. Sign up or
Having an account grants you additional privileges, such as creating and participating in discussions.
smsmasters.co.uk
After the proper model numbers for the Galaxy S9 and S9+ leaked a few weeks ago, Samsung itself has confirmed there will be a Galaxy Note 9 in 2018. Speaking in an interview with Samsung Newsroom, Cue Kim and BJ Kang, both from Samsung's Global Product...
Continue reading...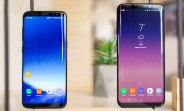 Samsung has given its Galaxy S8 and S8+ flagship smartphones a price cut in India. The larger model is currently going for INR 58,900 or $907 (down from INR 64,900), while the smaller one will set you back INR 53,900 or $830 (down from 57,900). So that's a solid INR 6,000 discount on the Galaxy S8+ and an INR 4,000 on the standard model. In addition to the price cut, buyers also get a one time screen replacement at a nominal price and those making a purchase with HDFC Credit Cards get a cash back of INR 4,000. There's currently no information on whether or not it's a permanent...
Continue reading...
Apparently, Project Wing brought airborne burritos to Virginia Tech last year as preparation for something bigger. Alphabet X's experimental project is now dropping burritos (and medicine) from the skies of Australia as part of a series of tests to f...
Continue reading...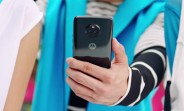 Last month, Motorola revealed that the Moto X4 will be launched in India on October 3. That, however, didn't happen for whatever reasons. But now, the company has confirmed that the phone will land in the country next month. The company took to Twitter to announce the new launch date - November 13. We agree! The #MotoX4 will be unveiled on the 13th of November. Stay tuned for all details!— Motorola India (@motorolaindia) October 16, 2017 The handset was officially unveiled back in August during this year's IFA conference in Berlin. Europe was the first region to get it. There's...
Continue reading...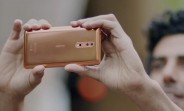 HMD looks set to launch a new smartphone in China this week. The company has sent out invites for an event which will be held on October 19, a couple of days from now. While there's currently no official information on the star of the event, the official TMALL Nokia store currently features an animated GIF that teases a phone with the Bothie feature. It's the company's Nokia 8 smartphone that brought this feature along, so it's reasonable to assume that the teaser is the current flagship. If that's the case, it's highly likely that China will get the new 6GB RAM variant, which...
Continue reading...
Andy Rubin's Essential Products is facing more legal troubles. The ex-Android chief's company previously found itself in hot water with smartphone accessory maker Spigen over its use of the "Essential" name. Now -- less than two months since the rele...
Continue reading...
An Uber-Softbank deal is "very likely" to occur within the next week, according to Arianna Huffington, who spoke at Wall Street Journal's D.Live event in Laguna Beach, CA. She wouldn't disclose the price -- it seems they're still working out the de...
Continue reading...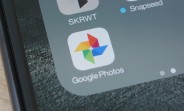 Google Photos already has a facial recognition feature that recognizes faces of people in your photos, so that you can label them (which in turns makes it easy for you to search for a particular family member or friend). And now, the feature has been updated to recognize your pets as well. So basically, "you'll be able to see photos of the cats and dogs now grouped alongside people, and you can label them by name, search to quickly find photos of them, or even better, photos of you and them," the company said in a blog post. With the update, the section 'People' - which contains...
Continue reading...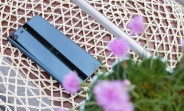 The Sony Xperia XZ Premium has received a new price cut in the US. The device - which launched in the country back in June this year, carrying a whopping $799.99 price tag - is currently going for around $585. Amazon is offering both Pink and Chrome color options at this reduced price. A quick look at the websites of other retailers that are officially selling the Xperia XZ Premium reveals $699.99 price tag for these variants. For those interested in the black version, sadly, there's no such discount on it, as price tag remains at $699.99, irrespective of the retailer you purchase...
Continue reading...
The fall TV heavyweights are back, and this week that includes AMC's The Walking Dead, returning for season number eight. Sports fans can get ready for NBA action, while gamers can finally get a fresh taste of Gran Turismo. South Park's long-awaited...
Continue reading...
Users found this page by searching for: