Welcome to smsmasters.co.uk!
The latest technology news and information updated daily since 2002.

You are currently viewing our community forums as a guest user. Sign up or
Having an account grants you additional privileges, such as creating and participating in discussions.
smsmasters.co.uk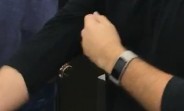 The Microsoft Band, as you might already know, is only available in black - be it the original iteration or the second-gen Band 2. However, that may change soon as a company executive has been spotted wearing a white-colored wearable device, alleged to be the Band 2. The executive in question is Panos Panay, vice president for Surface Computing at Microsoft, and the wearable was spotted on his wrist at the Surface Lab live tour today. Of course, there's no confirmation on whether or not the device in question is actually the Band 2. In fact, the possibility seems less as recent...
Continue reading...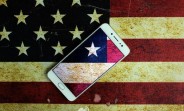 After being certified by Chinese telecommunication authority TENAA, vivo's upcoming X7 smartphone has now been spotted on GFXBench benchmarking website. The listing reveals 5.2-inch full HD display and Qualcomm SOC with octa-core 1.8GHz CPU (SD652). Other specs that the listing reveals include 4GB RAM, 64GB internal memory, 13MP rear camera, 16MP front shooter, and Android 5.1.1 Lollipop. If you compare, these specs are exactly same as what the TENAA listing revealed. Curiously, the vivo X7 Plus - which is set to be unveiled alongside the standard X7 on June 30 - is yet to be...
Continue reading...
We all love Free, Open Source Software, but we must also remember that for many people the few dollars you spend on their app is their sole source of income. Spend some time in the forums or on any dev community social media account and you'll eventually see the classic comment about the cost of 10 minutes worth of Starbucks coffee relative to the price of an app you'll use often. They may have a point but there is far more to app pricing than just picking the right number and hitting publish.
Pricing is a very important part of your app as the subject tends to invoke strong feelings in your users, get it right and you can bring in a steady income and leave your users happy. Get it wrong and you infuriate and alienate your users and gain bad faith. In the worst cases, this bad faith can gain more attention than the app's content. In 2010 even Gordon Brown the former Prime Minister of the UK
spoke about...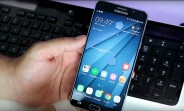 HDBlog released an overview video with a companion article of what the Samsung Galaxy Note 7's UI could look like. While it's not likely finalized, this gives us a really good idea of what we can expect from Samsung's new TouchWiz UI to debut on the unreleased Galaxy Note 7. Oh yeah, and the name has already been pretty much confirmed. The new TouchWiz beta has a lot of blur elements throughout and new visual cues that give TouchWiz a whole new look. HDBlog reports the UI is "very simple, straightforward, clean, and less distraction." (translated from Italian) There is also talk of a...
Continue reading...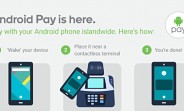 Google has launched its mobile payments service Android Pay in Singapore, making it the first Asian country - and third worldwide after the US and UK - where the service is now available. At launch, the service works with MasterCard and Visa cards from DBS, OCBC Bank, POSB, Standard Chartered Bank and UOB. Retail stores that accept Android Pay include 7-11, BreadTalk, Cold Storage, McDonald's, NTUC FairPrice, StarHub, Toast Box, Uniqlo, and Watsons - for the complete list, head to the Source link below. This comes nearly a couple of weeks after rival Samsung Pay launched in...
Continue reading...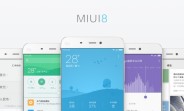 As you might already know, Xiaomi unveiled its latest MIUI ROM (8.0) last month, and earlier this month, the beta version of the ROM was made available for download. We've already briefed you about the changes included in MIUI 8, and now we're hearing about another key feature that the ROM will bring along. The feature in question is split-screen multitasking or multi-window mode. In case you don't already know, the functionality allows users to accomplish two tasks at once by opening two apps side by side (in parallel). What's worth mentioning here is that the feature isn't...
Continue reading...
Facebook wants you to share more stuff on Facebook - so it's rolling out a new feature designed to do just that. The social network thinks video is the answer to all its woes. According to The Information, Facebook has experienced a decline in original,...
Continue reading...
Overwhelming evidence supports the idea that Linux system administration is one of the most in-demand skills in IT. The 2015 Linux Jobs Report indicates that 97 per cent of hiring managers prioritize Linux talent in their hiring decisions, while 44...
Continue reading...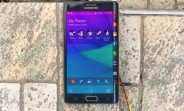 A few hours ago we brought you the news that T-Mobile has finally started sending out the Android 6.0 Marshmallow update to the Samsung Galaxy Note 4 units it's sold, pretty late even by US carrier standards. And now the magenta company has decided to do the exact same good deed for the Galaxy Note Edge too. This is rolling out over-the-air in the form of a 1.52GB download, so you'd better grab it via Wi-Fi. After you've applied the update, your Note Edge will be on software version N915TUVU2CPE3. The rollout is probably going to take some time, hitting all the T-Mobile Note Edge units out...
Continue reading...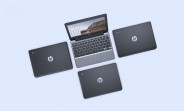 Now that Chrome OS devices are about to get the Google Play Store preinstalled and access to millions of Android apps, the field is definitely going to get ever more interesting. Today HP took the wraps off its latest laptop using Google's platform, the 11.6-inch Chromebook 11 G5. This will be available "through channel partners" in July, and will hit retailers' store shelves in October, starting at just $189. It can be configured with an HD IPS touchscreen protected by Gorilla Glass NBT, and HP boasts you're going to get 12.5 hours of battery life (for the non-touch model) and 11...
Continue reading...
Users found this page by searching for: