Welcome to smsmasters.co.uk!
The latest technology news and information updated daily since 2002.

You are currently viewing our community forums as a guest user. Sign up or
Having an account grants you additional privileges, such as creating and participating in discussions.
smsmasters.co.uk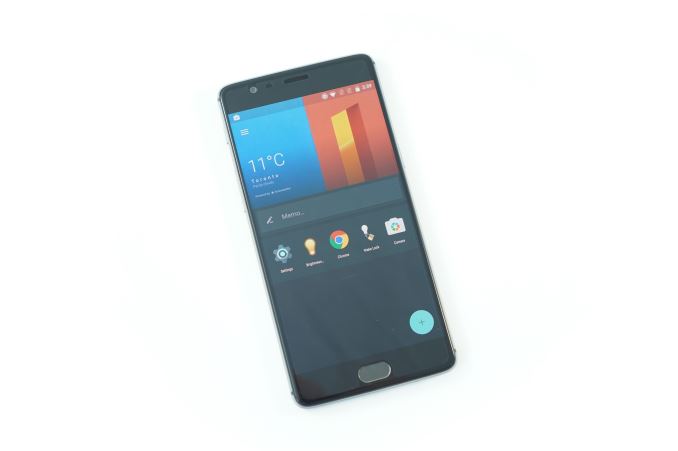 In my experience OxygenOS has provided a fairly stable and fast experience on the OnePlus 3, which is something I wasn't really able to say about OxygenOS on the OnePlus 2. Every operating system has bugs though, and OnePlus recently announced that OxygenOS 3.2.2 would begin rolling out to the OnePlus 3 as an OTA update. OxygenOS 3.2.2 is mostly a bug fixing update, and I've listed the change log from OnePlus below:
Improved notification management in doze.
Addressed alert slider/silent mode issue.
Disabled fingerprint sensor while in pocket.
Added NFC toggle in quick settings.
Improved noise cancellation in video recording.
Updated 4K video recording codec.
Added latest security patches and various optimizations.
I've encountered issues with the alert slider not disabling vibration when setting to silent mode, so I'm happy that OnePlus...
Only advertisers love QR codes, but Mercedes-Benz actually made them useful in the real world. By putting the codes on the B-pillars and gas doors of its vehicles, firefighters can use its Rescue Assist app and quickly figure out how to help folks in...
Continue reading...
We're rapidly approaching the end of summer and Chicago's annual late July Music festival starts today. Beginning at 7PM ET, Red Bull TV will stream live Lollapalooza performances from the stages at Grant Park throughout the weekend. While the stream...
Continue reading...
Pokémon passed me by when it arrived in the UK back in 1999, and I've never really been a fan. The way my friends were suddenly gripped by its cult-like lure made it seem like the worst thing ever. In my mind, 15-year-olds shouldn't be hunched...
Continue reading...
Fitness wearable manufacturer Fitbit and Fitabase, a research platform, have announced that their individual tech has been picked up by researchers round the nation to help further medical studies.
Continue reading...
Republican Presidential nominee Donald Trump participated in a Reddit AMA last night on the pro-Trump forum, /r/The_Donald, allowing a handful of internet denizens to ask him questions about the election and his proposed policies. He answered 12 ques...
Continue reading...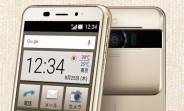 Sharp has come up with a rather unorthodox smartphone offering, likely limited to its home Japanese market. Looking at the specsheet alone there's nothing all that spectacular about the Basio 2 SHV36 (except perhaps its name) - a 5-inch 720p IGZO display, Snapdragon 617 chipset with an octa-core CPU, 2GB of RAM and 16GB of storage make for a run of the mill midranger. After a glance at the photos though, it immediately becomes evident that the Basio 2 is no ordinary smartphone. While it does run Android 6.0 Marshmallow, its control arrangement has little in common with the standard...
Continue reading...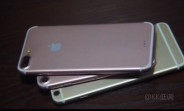 The iPhone 7 and 7 Pro will go official in September with pre-orders allegedly starting on the 9th. Actual shipments will begin a week later, most likely on September 16 (a Friday). The exact date of the Apple event hasn't been confirmed yet. Confirmed: Pre-orders start on the 9th. You can extrapolate the launch event date from there. https://t.co/gwoPzIM1dI— Evan Blass (@evleaks) July 28, 2016 Last year, the iPhone 6s was unveiled on September 9th, pre-orders started on the 12th, but sales started two weeks later on September 25 (a Friday again). While we're at it, here are some...
Continue reading...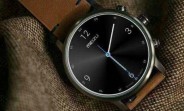 A square retail box carrying Meizu branding has surfaced on Chinese microblogging platforms suggesting the company is preparing to ship a smartwatch soon. On top of that, a number of purported photos of the Meizu smartwatch itself have surfaced. The photos reveal a classy looking smartwatch with a leather band and metal casing. We can't confirm if this will be the actual product, but it does look stylish. Judging by the photos, there's no flat tyre, like the Moto 360. The alleged photos of the Meizu Smartwatch According to the report from XiaomiToday, the Meizu Smartwatch...
Continue reading...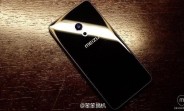 The Meizu Pro 6 is still fresh off the production lines, so it is quite early for the Pro 7. However, the rumor mill never sleeps and the alleged 2017 flagship has already been spotted in a couple of images. But catching a quick glimpse of design is one thing, discovering the specs is a whole other challenge and one that even Meizu likely hasn't tackled for the Pro 7 yet. Still, a recent social media group chat with a company VP might just hold a few insider tips regarding Meizu's future hardware choices. It is no secret that Meizu has a track record of creating very close...
Continue reading...
Users found this page by searching for:
smsmasters.co.uk

,

www.smsmasters.co.uk