Welcome to smsmasters.co.uk!
The latest technology news and information updated daily since 2002.

You are currently viewing our community forums as a guest user. Sign up or
Having an account grants you additional privileges, such as creating and participating in discussions.
smsmasters.co.uk
On Wednesday, Republican presidential candidate Donald Trump stared directly into a camera during a press briefing and said: "Russia, if you're listening, I hope you're able to find the 30,000 [Hillary Clinton] emails that are missing. I think you wi...
Continue reading...
Microsoft is no stranger to collaborating with musicians to show off creative uses for its technology. With the Music x Technology project, the company has worked with acts like Big Grams, Neon Indian, KEXP, Phantogram and others to use its Kinect to...
Continue reading...
Evernote carved out a name for itself in the startup world with its relentless focus on productivity, synchronization and mobility (it debuted on the iPhone with the App Store's launch in 2008). Today, almost 10 years since it was founded, the compan...
Continue reading...
Florida health officials warn there's a high likelihood that four cases of Zika in the state were transmitted by local mosquitoes carrying the disease, a first in the continental United States. The Florida Department of Health believes that active tr...
Continue reading...
This is it, everybody: Last call for a free Windows 10 upgrade. Starting tomorrow, Microsoft will stop pestering you to claim your free Windows upgrade and start charging you for it. If you think you might cave sometime today, start your download soo...
Continue reading...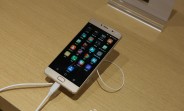 Yesterday we caught the upcoming Lenovo Vibe P2 in a benchmark database, which means the Chinese company's employees are already testing its performance. That leak revealed a few of the phone's most important specs, but there were no images of it to look at. Well, now there are. What you see below is said to be the Vibe P2, proudly showcased by its maker at a trade show that took place in Guangzhou, China earlier this month. Along with the pictures we get another spec: the Lenovo Vibe P2 will have a 5.5-inch 1080p AMOLED touchscreen. The size and resolution are identical to those of...
Continue reading...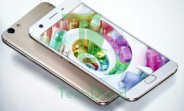 We already know that Oppo is making the F1s official next week, on August 3 to be precise. This will be the Chinese company's next smartphone focused on selfies, and it's going to sport a 16 MP front-facing camera. It's also got a fingerprint scanner embedded in a physical Home button underneath the screen. And now some leaked press renders are doing the rounds online, showing the Oppo F1s in all its glory. The design is different compared to the F1, but it's still got a metal construction. Anticipating the launch taking place in a few days, Oppo's arms in Malaysia, Indonesia, and...
Continue reading...
Having a functioning jailbreak out in the wild is, for the most part, an extremely pleasurable and enjoyable experience for compatible device owners, however, things can, and ultimately do go wrong, resulting in frustration and raised anger levels.
Generally speaking, there are some relatively simply processes that affected users can walk through to fix the majority of the issues that can occur post jailbreak, but the more complex issues can be simply baffling. We're looking to shed some light on one of those issues that has been causing frustration.
In some instances users have complained that the official Chinese version PP jailbreak app hasn't been correctly re-jailbreaking the device after a reboot. Previously, we've covered a number of potential fixes to that issues,
here
and...
Thanks to the
success of the Galaxy S7 and Galaxy S7 Edge
, Samsung's Q2 profits are the highest in 2 years. The company brought in $45.2 billion in overall revenue, which is up 5% compared to the same quarter last year. Of that $45.2 billion, $7.22 billion was pure profit and that was up 18% compared to the second quarter of 2015.
Continue reading...
LG has just published their financial report for the second quarter of this year. The company's mobile division lost $132 million due to weak sales of the LG G5, which is actually better than how they did in Q1 of this year with a lost of $170 million. However, LG was able to bring in $503 million in overall profit thanks to its home appliance and TV divisions.
Continue reading...
Users found this page by searching for:
smsmasters.co.uk

,

www.smsmasters.co.uk