Welcome to smsmasters.co.uk!
The latest technology news and information updated daily since 2002.

You are currently viewing our community forums as a guest user. Sign up or
Having an account grants you additional privileges, such as creating and participating in discussions.
smsmasters.co.uk
Uber's latest security breach, which exposed 57 million customers' and drivers' personal information, has come under more and more scrutiny since it was revealed earlier this week. The Federal Trade Commission has already confirmed that it's looking...
Continue reading...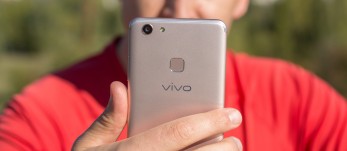 Vivo and selfie are inseparable and that's been the case for a while. With the V7+ the maker keeps the focus on the selfie photography and offers yet another impressive shooter with bokeh effects. But that won't be enough to beat the V5+ bokeh king. Not even the honor of being chosen as the official smartphone for World Cup 2018 in Russia. But a trending FullView screen might just do it.
Continue reading...
The Mars Curiosity rover has been a big success, but NASA's modern tech couldn't save its tires from breaking down in the harsh conditions of Mars. For future missions, the agency has gone back to the age of knights. Based on the principals of chainm...
Continue reading...
Want to get something special for your pooch? Check out the Furbo.It's now on sale on Amazon in the US for Black Friday. You can get it for $169, rather than the usual $249 price tag. Now, the neat thing about this camera is that it actually tosses treats...
Continue reading...
A study by Princeton researchers came to light earlier this month, revealing that over 400 of the world's most popular websites use the equivalent of hacking tools to spy on you without your knowledge or consent.
Continue reading...
Sphero, the company behind BB-8 and other robot toys, has reduced some of its most popular products on Amazon (US) for Black Friday.Starting off with R2-D2, which we previewed here, it's marked down $50, bringing the cost to $129 from $179.99. Unlike...
Continue reading...
If you've been itching to try a sous vide, now is the time to grab one, as some of the best models are now on sale on Amazon in the US.Starting off with the Anova Sous Vide Cooker, it's a popular gadget you can use to cook. The model with Wi-Fi connectivity...
Continue reading...
Black Friday is here, which, in the past, meant it's time to storm your local mall and score your most obsessed-over products at a mere fraction of their usual cost. But it's 2017, and thanks to the Internet, there's no need to wait for actual Black Friday in order to take advantage of these crazy deals. Here are three amazingly popular and powerful apps available at Black Friday pricing right now.
1. VPN Unlimited: Lifetime Subscription
MSRP: $499.99 – Regular Price: $49.99 –
Black Friday Price: $29.99 (over 95% off)
If you're using the Internet without a VPN (Virtual Private Network), you might as well be leaving your banking information, credit card numbers, and private browsing data with a stranger. Hackers have become...
The XDA forums have been the central gathering of custom ROM development for years. It's thanks to the hard work of developers on our forums that many older Android smartphones are kept alive by custom ROMS sometimes years after devices were abandoned by the device maker. Though most manufacturers release bootloader unlocking methods these days, frequent delays in kernel source releases has stifled custom ROM development on many smartphones. That may soon change, however, thanks to something called "
Project Treble
" which was announced near the release of
Android Oreo
. Thanks to Project Treble, the time it takes to port an AOSP ROM onto a device should no longer take weeks or months—instead
it should take merely days
.
For those of you who have followed the custom ROM scene for years, you might...
As exciting as it may be go on an online shopping spree for Black Friday, there is a human price to be paid: thousands of warehouse workers often have to commit many exhausting hours to making sure your orders arrive on time. And some Amazon warehou...
Continue reading...
Users found this page by searching for: