Welcome to smsmasters.co.uk!
The latest technology news and information updated daily since 2002.

You are currently viewing our community forums as a guest user. Sign up or
Having an account grants you additional privileges, such as creating and participating in discussions.
smsmasters.co.uk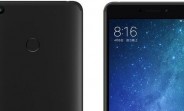 The Xiaomi Mi Max 2 was made official last month, and is currently on sale in a few Asian markets. The device, however, has only been available in Gold color option so far. That changes now, as a new, Matte Black variant of the phone has been launched. The first market to get the new color model is Hong Kong, where the 5,300mAh battery totting handset arrived earlier this week. For those who are planning to purchase a unit, it's worth knowing that currently only the 64GB variant is available in the country, and it carries an HKD1,899 (around $245) price tag. Via
Continue reading...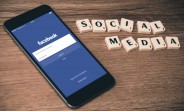 More than 2 billion people are now using Facebook each month. This was revealed by the company's CEO Mark Zuckerberg today. The milestone comes around 13 years after the social networking service was born, and just 5 years after it crossed the 1 billion monthly users mark. "Each day, more than 175 million people share a Love reaction, and on average, over 800 million people like something on Facebook," said Mike Nowak, Product Director at Facebook. "More than 1 billion people use Groups every month." The company is celebrating the milestone by launching a 'Good Adds Up'...
Continue reading...
Nest Labs has launched pre-orders for a new indoor security camera.Called Nest Cam IQ, the camera supposedly offers a range of intelligent features. It knows when your child has arrived home safely, for instance, or that there's a stranger in your...
Continue reading...
Qualcomm has just announced itself a major player in the supply of fingerprint sensors, as it's announced it will be one of the, if not the first company to produce under-display sensors. Qualcomm Sense ID is a 3D biometric scanner that will solve those...
Continue reading...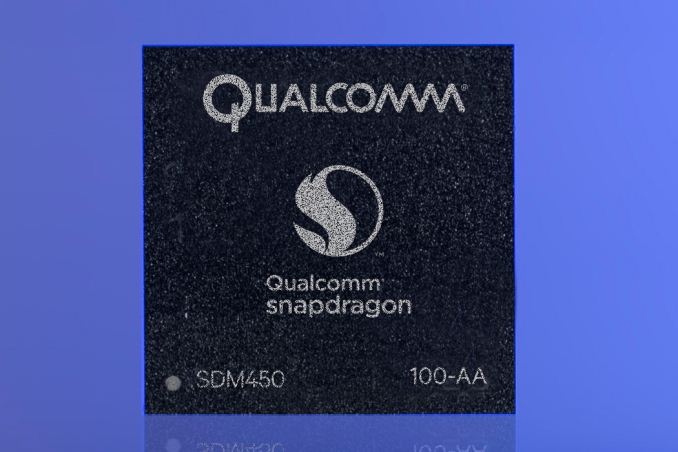 Kicking off today is second Mobile World Congress of the year, MWC Shanghai. As the de facto home of smartphone manufacturing, and home for an increasing number of major mobile device vendors, the tradeshow has taken on increased importance in recent years. This year is no exception, with several different announcements of note coming out of the show.
Starting things off for everyone is Qualcomm, who is at the show to announce their latest mainstream Snapdragon 400 series SoC: the Snapdragon 450. The successor to Qualcomm's 2016 Snapdragon 435, the Snapdragon 450's biggest claim to fame is also its smallest: it will be the first Snapdragon 400 series SoC to be fabbed at 14nm, finally moving Qualcomm's mainstream SoC lineup off of 28nm LP and on to a more recent and more power efficient manufacturing node....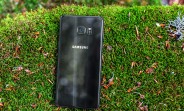 According to a new Wall Street Journal report, Samsung will launch the refurbished Galaxy Note7 on July 7. The device will make its debut in South Korea, and should carry a price tag of under KRW 700,000 (around $615). The launch date is yet to be officially confirmed by Samsung, but given that there have already been rumors about the handset arriving on July 7, next week's launch for the handset - dubbed Galaxy Note FE - looks like a done deal. The company, report notes, is aiming to ship around 400,000 units of the phone in its home country. There's currently no information on if...
Continue reading...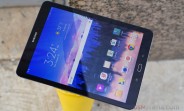 Earlier this month, Verizon's Samsung Galaxy Tab S2 (2016) started getting the Nougat update. And now, the carrier has pushed out a new update to the 2015 variant of the tablet that brings the Nougat OS. The update arrives as software version NRD90M.T817VVRU2DQE1. Changes mentioned on the device's software update page on Verizon's website are similar to the ones included in the 2016 model update: new battery management page, split screen functionality, new Effects preview screen for photos, and updated keyboard and improved language predictions. For more information, head to the...
Continue reading...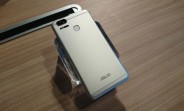 Asus has started rolling out a new update to its Zenfone 3 Zoom smartphone. Arriving as version V20.31.49.2, the update brings along the Nougat OS. While the official change-log doesn't reveal the OS version, it's said to be Android 7.1.1. The change-log also mentions a few other changes, including portrait mode support, improved performance & picture taking experience, and some usual bug fixes. However, reportedly, several other changes are included as well, such as support for RAW file capture, Google Now and Google Assistant built-in to ZenUI launcher, and customizable Quick...
Continue reading...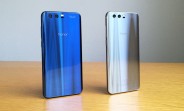 While the Honor 9 isn't spanking new, the Huawei-backed company announced European availability at its press event in Berlin. Unfortunately for the US, though, Honor currently does not have plans to launch the phone in The States. In a statement to Android Central, Eva Wimmers, Vice President of Honor EU/Global noted that a States-side release for the Honor 9 was "not planned at this moment". While that doesn't rule out the phone actually making it here, you can bet it won't be happening for quite some time. Honor 9 Last year, Honor held a press event in San Fransisco, announcing...
Continue reading...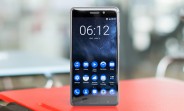 Today, Amazon has added five new smartphones to its Prime Exclusives category of unlocked smartphones. This category of smartphones gives you a deal on the phone if you don't mind Amazon's ads on the lock screen. Alcatel has three new "Prime Exclusive" devices: Alcatel IDOL 5S, A50, and A30 PLUS. Both the IDOL 5S and A50 feature a 5.2-inch display, though the A30's is 720p and the IDOL 5S' is 1080p. Meanwhile, the A30 PLUS has a larger 720p 5.5-inch display. As for CPUs, the A30 PLUS and A50 run a MediaTek 6738 Quad Core CPU 1.5GHz while the IDOL 4S runs a beefier octa-core Snapdragon...
Continue reading...