Welcome to smsmasters.co.uk!
The latest technology news and information updated daily since 2002.

You are currently viewing our community forums as a guest user. Sign up or
Having an account grants you additional privileges, such as creating and participating in discussions.
smsmasters.co.uk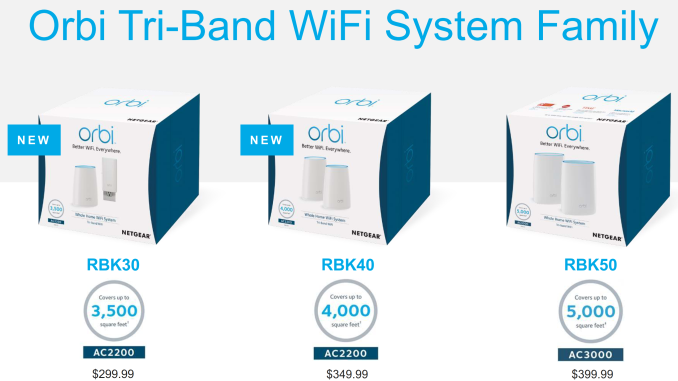 Netgear introduced their first product in the Wi-Fi system / mesh category, the Orbi, in August 2016. Its dedicated wireless backhaul (4x4 802.11ac / 1733 Mbps) and 2x2 radios with MU-MIMO support for the clients (on both the router and the satellite) made it one of the
best performing
Wi-Fi system kits in the market. Since the introduction of the Orbi RBK50 (AC3000), various vendors in the Wi-Fi market have come with their own variants. The increasing competition has turned out to be good for consumers, resulting in kits getting introduced at very competitive price points.
Many mesh systems come in packs of three, but, Orbi stood out with its claim of being able to blanket a 4000 sq. ft house with just a router and a satellite. Despite the high price (mainly...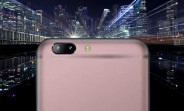 Oppo has had some innovative camera designs, but is relatively new to the dual camera field. The F3 Plus was announced just days ago with a dual selfie camera, but rumor has it that the Oppo R11 will bring two cameras to the back. At this year's MWC, the company brought the world's first dual cam setup with 5x optical zoom (using a periscope system). It's too early to tell, but a premium line like the R series could conceivably get such a high-end imaging setup. The design is similar to the Oppo R9s (at least going by the image) and there will be a Plus model too - a 5.5" Oppo R11 and a...
Continue reading...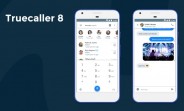 Truecaller has announced version 8.0 of its caller ID service and it is the biggest one yet. The company outlined the new features that will be coming with this update, some immediately and others at a later date. The first one is the integration with Truemessenger. Truemessenger was a standalone SMS app for Android that would identify messages from unknown numbers and also had a built-in spam filter. As of version 8, Truemessenger will now be integrated into Truecaller itself on Android so you no longer need to have two apps installed. Truecaller also added flash...
Continue reading...
Citroen has been through something of a rough patch. With German cars often being the first choice, the French have been fighting to get back some of the verve and passion that they used to possess. For Citroen, much of the small car amour found itself...
Continue reading...
Samsung will finally take the wraps off the long-awaited Galaxy S8 and Galaxy S8 Plus tomorrow at an event in New York. When it is shown off, we fully expect mobile networks in the UK to present their best contract deals. Samsung Galaxy S8: Release date,...
Continue reading...
Today we have a hands on video with the
Huawei P10
. For the most part, this phone is a smaller version of the
Mate 9
that Huawei put out late last year. This is a small 5.1 inch phone with a really good body design. You can expect to find the latest EMUI 5.0 version running on this device. There are a couple unique EMUI features that make this phone stand out from the others in Huawei's lineup. Check out the video to see them in action.
The Huawei P10 lacks an oleophobic coating which is normally standard in smartphones. This causes fingerprints to show up more than usual. Make sure you leave that stock screen protector on.
The dual back facing cameras are the main feature of this phone....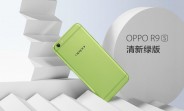 Over a couple of weeks after we spottedit, the Fresh Green color variant of the Oppo R9s has been officially confirmed. The device will go on sale later this week - April 1. Pricing information is currently not known, but it shouldn't be different from other R9s color options given that the red model, which was launched separately back in December last year also carried the same price tag. Via
Continue reading...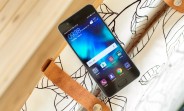 The Huawei P10 has started receiving its first update. Arriving as build number VTR-LO9C432B113 and weighing in at 245MB, the update brings a couple of camera-related fixes, as well as optimizations for performance and stability. An issue where the camera couldn't launch with Google Voice has been fixed. Also fixed is the issue with the camera preview screen, which did not display correctly in certain situations. The update doesn't bump the Android OS version, which stays at 7.0. Security patch level also remains at February 1. Via
Continue reading...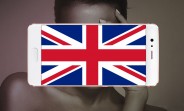 The Huawei P10 is now available in the UK at £570 for a SIM-free unit. Note that we only found the 64GB model in UK stores, we're yet to see a 32GB option. Unlocked-Mobile can deliver a Graphite Black P10 to the UK tomorrow (there's international delivery too). A SIM-free unit will set you back £570. If you want the Dazzling Gold version, you'll have to wait until April 4. Carphone Warehouse has it in Graphite Black and Dazzling Gold, you can expect delivery by March 31 (this Friday). The SIM-free model is £570, but you can also get a new plan for £41 a month with EE or £42 with...
Continue reading...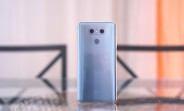 LG might have announced April 7 as the launch date for its G6 smartphone in Canada, but looks like the device may go on sale in the country as soon as today (March 28). According to a new report, carrier Bell has secured early inventory and will start selling the phone immediately. "Stores will begin to receive the all new LG G6 devices as soon as tomorrow, March 28th, and you can sell them right away — that's a full week before launch," the report cites an internal Bell document as saying. Just so that you know, those in Canada who purchase the handset before April 3 will get a...
Continue reading...
Users found this page by searching for: