Welcome to smsmasters.co.uk!
The latest technology news and information updated daily since 2002.

You are currently viewing our community forums as a guest user. Sign up or
Having an account grants you additional privileges, such as creating and participating in discussions.
smsmasters.co.uk
Ford has just unveiled the brand new 2018 Mustang, the latest version of world's best selling sports coupe. While it may have upgrades under the bonnet and in the overall build for improved performance, it's inside where Ford has really gone all out on...
Continue reading...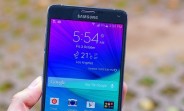 Samsung has started rolling out a new update to its Galaxy Note 4 smartphone. Currently hitting units in Germany, the update brings Android security fixes for the month of January. Although it's not set in stone, the Netherlands, Poland, and the UK should be next in line to receive the update. As is usually the case with OTA roll-outs, it may take some time for the update to hit your device. Meanwhile, if you feel impatient, you can manually check for the update by heading to your handset's Settings menu. Via
Continue reading...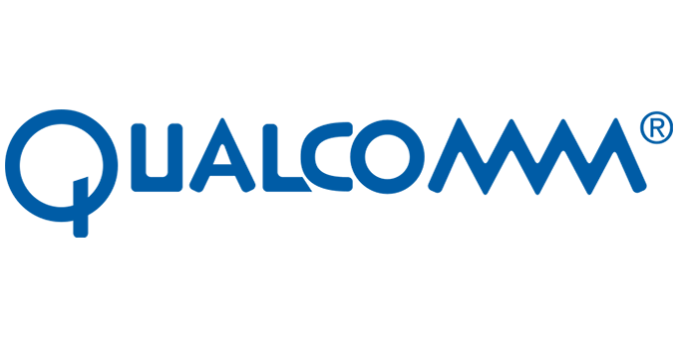 Qualcomm's legal problems are growing. This afternoon the United States Federal Trade Commission, which has been investigating Qualcomm for possible anti-trust issues since 2014, has moved on to the next stage in their investigating by formally charging the company with multiple antitrust violations. This is the latest in a series of moves from national regulatory authorities, which has seen
China
,
South Korea
, and the European Union all fine, settle with, or investigate the company.
As with the cases against Qualcomm in other nations, much of FTC's suit sounds similar: that Qualcomm refused to follow FRAND practices on its patents, and that it used its leverage to force device manufacturers to use its modems by...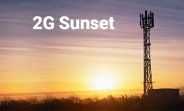 AT&T has announced yesterday that it is ready to move forward with 2017 and has shut down its legacy 2G network, effective January 1. The US carrier mentions that the shutdown of the old 2G technology frees up spectrum so that it may be repurposed for other wireless technologies like 5G or just plain-old LTE. AT&T first announced that it was shutting down its 2G network about four years ago, and has kept in constant contact with partners and customers who were still relying on 2G radios for the minimal exchange of information for business infrastructure, recreational, IoT or M2M...
Continue reading...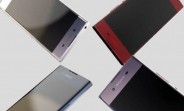 About a month ago, some alleged renders of a successor to the Xperia XA showed us some slightly modified hardware that could very well be the Xperia XA '2', or maybe the Xperia XB? Who knows? More photos based on the same render from last month have surfaced the internet. They are a bit low-res, which suggests they may have been snapped from an unreleased promotional video. The lack of a wide power-key shows us this model leaves out the fingerprint scanner, the microUSB port has been replaced with a USB-C connector, and there are at least three color combinations shown: red, purple, and a...
Continue reading...
Google is getting ready to roll out Android Wear 2.0 to smartwatches.Google has released three major updates to Android Wear in the past two years. In this next version, you can expect a Material Design-themed overhaul, standalone apps, as well as improvements...
Continue reading...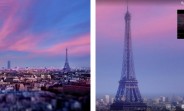 Today Google is reminding people that Google+ still exists. The not-really-successful social network that was once thought to take on Facebook has received a few feature updates, as any product that's definitely not dying would. First off, Events are back. The functionality is going to go live for the new Google+ UI starting on January 24, though only for Google accounts. G Suite users will have to wait some more. Incidentally, January 24 is also when the old Google+ design will be retired. Next up, low-quality comments are now hidden by default. If for whatever reason you want to...
Continue reading...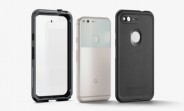 As you may know, Google's Pixel and Pixel XL are missing some features that have become common on flagship smartphones. Perhaps the most glaring omission on that front is the lack of IP67 or IP68 certified water and dust resistance. The Pixels only have IP53 rating, which means they won't die if rain hits them, but that's about it. Google apparently knows about this shortcoming, and it's interestingly trying to mitigate it somewhat by asking people for an additional $89.95 on top of the already expensive pricing for the phones themselves. The company's official online store has started...
Continue reading...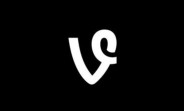 As we were told last year, Twitter has finally pulled the plug on Vine. But the app continues to live on, in a way. In the latest update, available now on iOS and Android, the Vine app has now turned into Vine Camera. With this, you can now shoot six seconds videos in the same familiar interface and with the same tools as with the previous app, except now there is no longer the same social network attached to it. The videos you make from the app can then be shared on Twitter, and that's it. You can download the new app from the links below or just update your existing Vine app...
Continue reading...
Several months ago, Google added something called "
SDCardFS
" to the official AOSP branches for the Linux kernel. At the time, the move was noticed only by
some kernel developers
, but otherwise flew under the radar of most users. No surprise there considering the fact that most users, including myself, do not really know what goes on under the hood of the Android OS and its kernel.
However, the most recent episode of the
Android Developers Backstage
podcast renewed interest in this topic. The podcast, hosted by Chet Haase (a senior software engineer at Google), explored recent and upcoming changes made to the kernel. On the show was a Linux kernel developer working on the Android team – Rom Lemarchand. The duo primarily discussed what changes were made to accommodate A/B updates, but in the last 5 minutes of the episode Mr. Lemarchand talked about...
Users found this page by searching for: