Welcome to smsmasters.co.uk!
The latest technology news and information updated daily since 2002.

You are currently viewing our community forums as a guest user. Sign up or
Having an account grants you additional privileges, such as creating and participating in discussions.
smsmasters.co.uk
All smartphones, no matter their size or operating system, suffer from battery life issues. If you use yours constantly while out and about you'll soon find you're out of juice and looking for the nearest wall socket...provided you have you charger...
Continue reading...
Google made headlines this week with
the release of the first Android O developer preview
, and we're expecting the company to release 4 different developer preview builds of Android O before the official release comes later this year. With preview builds like this, some developers stay away since there will likely be tons of changes made between now and the final release. To save time, many will just wait until the final build is released and then start to work on them.
That wasn't he case for XDA Senior Moderator and Recognized Developer
Chainfire
as he began working on gaining root access to Android O DP1 very quickly. Within the first 24 hours of release, Chainfire announced he was able to gain root access to Android O, but said there were some bugs to squash before anything could be released....
If you own an
LG G5
and are looking to spice up your UI, then check out this thread by XDA Senior Member
onestyle007
to find a new nav bar icon set. There's currently a flashable zip to get a
Google Pixel
-style nav bar, but the user is taking requests in the thread to produce new nav bar themes.
Continue reading...
Looking for an easy way to enable SELinux Permissive mode on boot so you can get Viper4Android working properly? If so, then check out this Magisk module by XDA Junior Member
Jman420
. This module installs a post-fs-data.sh script to enable Permissive mode. Just flash and forget!
Continue reading...
Looking to run Android O on your
Nexus 5X
as a daily driver? If so, check out this modified boot image by XDA Senior Member
rachanta
. It enables an Interactive governor profile made that is popular on our forums, enables aptX HD, and tweaks the thermal throttling configuration.
Continue reading...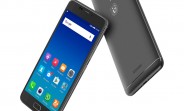 Gionee has launched A1 smartphone in India. The phone is priced at INR 19,999 ($305) and will be available offline and online. The Gionee A1 has a 5.5-inch 1080p IPS LCD, MediaTek MT6755 chipset, 4GB RAM, 64GB expandable storage, 13 megapixel rear camera, 16 megapixel front camera, dual SIM, fingerprint sensor, 4010mAh battery with fast charging, and Android 7.0 Nougat. The phone will be available in black, gray, and gold.
Continue reading...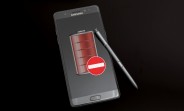 After limiting the charging on some Galaxy Note 7 units to 60% and outright stopping it for devices in the US, Samsung will issue a new update to end the charging of the remaining Galaxy Note 7s around the world. Samsung has reported that it has regained around 97% of Galaxy Note 7 units but it seems some are still holding on to their units. In the interest of protecting those people that Samsung will start completely disabling their charging later this month. Similar measures have been in effect in some countries like limiting the Galaxy Note 7's network connectivity. Since...
Continue reading...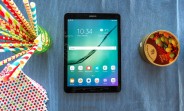 Samsung just posted the so-called Official Launch Films for the Galaxy Tab S3 Android slate and the Galaxy Book Windows convertible. The Galaxy Tab S3 is already on pre-order in a number of countries and is even hitting the shelves in the US so the promo is just in time to generate a bit of hype. And the Galaxy Tab S3 deserves it, really - it's a great device. The Samsung Galaxy Book is another beast entirely. For starters it houses a bigger, either 10.6" or 12" display and comes with an Intel Kaby Lake processor. More importantly it runs on Windows 10, which makes it a fully...
Continue reading...
You would be forgiven for thinking that the Note 7 is a long gone handset, something that Samsung and customers would rather forget. However, it seems there are still some in circulation and, despite the recalls, incentives for return and, of course,...
Continue reading...
Role-players have had a great year so far. First, Horizon: Zero Dawn, then The Legend of Zelda: Breath of the Wild. Now Mass Effect: Andromeda has arrived after many years of eager anticipation. You can say goodbye to spring, that's for sure.The last...
Continue reading...
Users found this page by searching for: