Welcome to smsmasters.co.uk!
The latest technology news and information updated daily since 2002.

You are currently viewing our community forums as a guest user. Sign up or
Having an account grants you additional privileges, such as creating and participating in discussions.
smsmasters.co.uk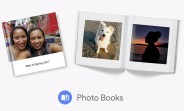 Back at I/O, Google announced a new feature in Google Photos, the ability to create photo books. The feature was initially available only on the website but is now also live in the app and available on both, Android and iOS. With photo books, you can now get the photos in your Photos library printed into a softcover or hardcover book. Just select a group of photos you want to get printed and Google will use machine learning to automatically select the best photos of the bunch to print. In future, the app will also be able to suggest preconfigured books for you to quickly select. The...
Continue reading...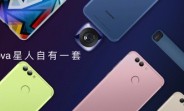 Huawei has been on somewhat of an announcement spree lately. There was some movement on the entry-level front with the Enjoy 7 Plus, as well as a new 6A model from the company's Honor sub-brand. The high-point of the list was yesterday's unveiling of the nova 2 and nova 2 plus. But Huawei didn't stop at smartphones alone, announcing a new tablet and a few laptops as well. Now you can add three new accessories to the seemingly endless list of new Huawei products. These appear to come as part of the recent nova 2 and nova 2 plus announcement, complementing the handsets. First up is...
Continue reading...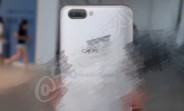 Oppo hasn't really been all that cautious when it comes to hiding its upcoming R11 handset from the public. There are already a multitude of leaks available, including a TV commercial. The handset was spotted in the wild yet again, this time in a silver dye. Unlike previous shots, the new pair of still are pretty up-close and personal. However, for some inexplicable reason, they are painted over with brush strokes in a seemingly random fashion. Still, the dual rear camera setup is clearly visible and so is the physical home button and fingerprint reader on the front, so we can't...
Continue reading...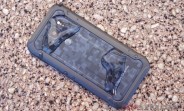 The AT&T-exclusive Samsung Galaxy S6 active has started receiving a new update. The update carries a build number of G890AUCS6DQE1, weighs 15.6MB, and brings along Android security fixes for the month of May. Going by the official change-log, nothing else is included in the update. As is usually the case with OTA roll outs, it may take sometime for the update to hit your device. You can manually check for the update by heading to your phone's Settings menu. Source | Via
Continue reading...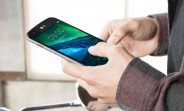 As scheduled, the LG X venture is now available for purchase in US. It's listed on AT&T's website for $11/month on a 30-month agreement. Alternatively, you can also grab a unit for $330 outright. To refresh, here are the device's key specifications: Snapdragon 435 SoC, 5.2-inch 1080p display, 2GB/32GB memory configuration, 16MP/5MP camera combo, and Android Nougat. The X venture packs in a large 4,100mAh battery, and features IP68 water and dust protection. It is also 14 MIL-STD 810G certified for extreme temperatures. Source | Via
Continue reading...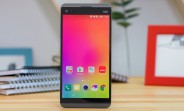 The LG V20 on T-Mobile has started receiving a new update. Arriving as software version H91810k and weighing in at 147 MB, the update brings the e911 timer fix that has also been rolled out to some other handsets recently. In addition, the update also includes Android security fixes for the month of May. And finally, as is usually the case, some minor bug-fixes and improvements are there as well. Given the fact that it's an OTA roll out, it might take time for the update to hit your device. Source | Via
Continue reading...
I don't tend to keep it a secret that I am a fan of Samsung phones. I wrote about how I felt the Note7 was a
"Remarkable Phone for Life"
, meaning that it was suited for everything life throws at it, and I could probably rewrite that article substituting every Note7 reference for the
Galaxy S8
. Ever since Samsung's renaissance with the
Galaxy S6
, I have been hooked.
Ultra premium designs have become more orchestrated and perfected with every generation sandwiching glass, aluminum, and more glass into a what I feel are
the best built phones on the market
, period. Samsung's AMOLED displays had a really rough start but the last few years have been dominated by Samsung's brainchild and are now delivering the most...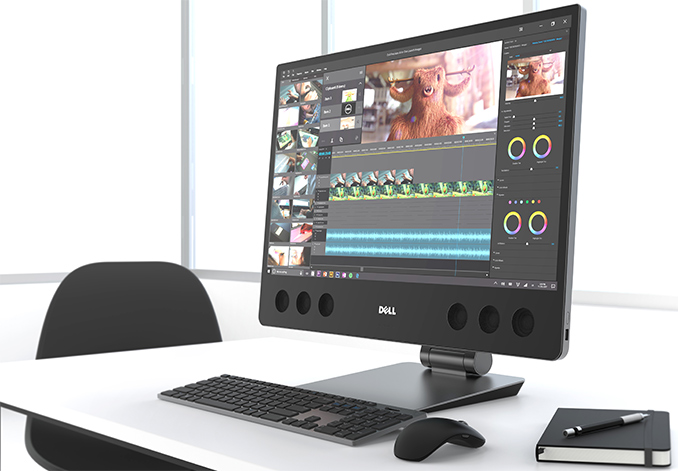 Dell has launched a new version of their XPS 27 all-in-one gaming PC. The VR Ready flavor of the XPS 27 has the same 4K display and the same 10-speaker audio sub-system as the latest iteration of the large XPS AIO, but is powered by a more powerful CPU from Intel along with AMD's discrete Radeon RX 570 graphics board.
AIO PCs have existed for decades, with their continued popularity fueled by their compact, desk-sized footprint. In the recent years demand for higher performance and even gaming-grade all-in-ones increased noticeably, and manufacturers started to offer AIOs with rather powerful hardware. In fact, in early 2016 several PC makers even introduced Mini-ITX-based AIOs with top-of-the-range discrete graphics cards aiming at customers seeking for maximum performance.
Dell's new XPS 27 with the VR Ready badge are designed for gamers with average requirements for performance. The...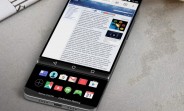 We'll get one thing straight right off the bat, in hopes of at least mitigating the potential avalanche of comments - what we have here are early conceptual renders. As such, the best we can hope for in terms of authenticity is that they reflects the design direction LG is exploring for what credible leakster Evan Blass says will be the LG V30. To quote him directly: "this is an old-ish mockup of Project Joan, a.k.a. the LG V30. Not clear if the project is still headed in this direction". For one, there is already another recent leak, claiming to show a much more traditional front...
Continue reading...
The Microsoft Lumia 950 and 950 XL were not the most popular of smartphones. The phones opened up against heavy competition from Android OEM who enjoyed the figurative edge in the mobile ecosystem. The Android OEMs prevailed and Microsoft retrenched its efforts in the mobile space.
A new video from
Windows Central
showcases Microsoft's original vision for the Lumia 950 and 950 XL. The original vision promises a Windows experience that might have helped the devices get the extra edge in their fight against Android.
According to the 'original' vision, the Lumia 950 series was going to be Microsoft's star Windows phone that would showcase the best the platform had to offer. The video shows off the several ideas that Microsoft had planned for Lumia 950 and Windows 10 Mobile. These include a different Glance screen, pen support, device edge gestures and even smart covers.
Windows...