Welcome to smsmasters.co.uk!
The latest technology news and information updated daily since 2002.

You are currently viewing our community forums as a guest user. Sign up or
Having an account grants you additional privileges, such as creating and participating in discussions.
smsmasters.co.uk
The Microsoft Security Response Center Team (MSRC) announced today that they will be launching a new targeted Windows Bug Bounty program (aptly named the
"Windows Bounty Program"
), in the hopes of catching vulnerabilities before they can reach the black market. The addition of a Windows Bug Bounty program comes as part of a comprehensive effort by Microsoft to improve their responsiveness and defences against security vulnerabilities.
This new Windows Bug Bounty program will go a long way towards helping identify and patch vulnerabilities in Microsoft's products, with a focus on remote code execution, privilege escalation, and inherent design flaws.
While users will be limited in their ability to submit patches for the issues found in the Windows bug bounty program as Windows is closed source (which can bring
inherent security issues
),
just having the...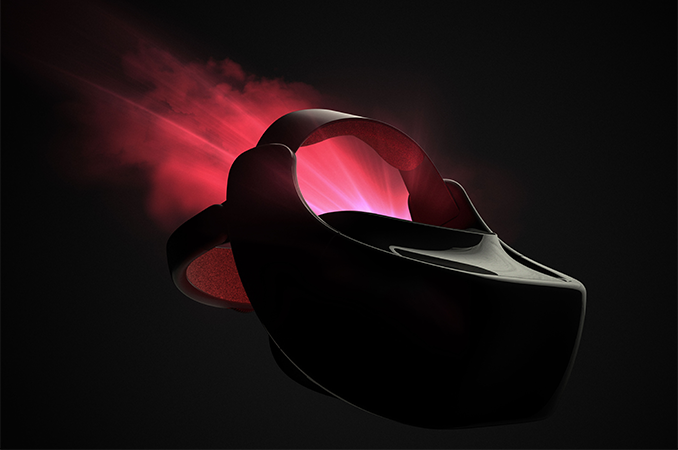 This morning at the ChinaJoy expo, HTC is announcing their first shipping VIVE standalone VR headset, specifically for the Chinese market. The aptly named VIVE Standalone is based on Qualcomm's recently launched Snapdragon 835 SoC, and for the first time brings the Viveport store and its content to the Chinese market.
The HTC VIVE Standalone VR headset is a yet another device of this kind to be powered by Qualcomm's Snapdragon 835 SoC, which is one of the highest-performing mobile processors available today. The VR headset does not require a PC or a smartphone, is completely standalone and will get content from the Viveport store in China. Since Google's Daydream content is not available in China due to national regulations barring Google's services, HTC had to design a separate headset for the country rather than to sell its Daydream-compatible VR hardware....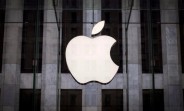 In October of 2015 a jury ruled that Apple had to pay the patent licensing arm of the University of Wisconsin-Madison $234 million for infringing a patent, even though the company denied any infringement and argued that the patent was invalid. And today a US District Judge added $272 million on top of that, ordering Apple to pay the Wisconsin Alumni Research Foundation (WARF) a whopping $506 million in total, for the same patent. The judge says Apple owes WARF additional damages because it continued to infringe upon its patent until it expired in December 2016. Apple is going to appeal the...
Continue reading...
Xiaomi just launched a smart speaker.Called the Mi AI Speaker, the speaker features a six-microphone array and is meant to double as a hub for Xiaomi's smart home devices, which includes things like vacuum cleaners and lamps. The speaker will work...
Continue reading...
HTC is continuing in its quest to make virtual reality more accessible with the announcement of a second standalone VR headset.Like the model it is currently creating with Google, a second Vive headset is being built that will not require a separate smartphone...
Continue reading...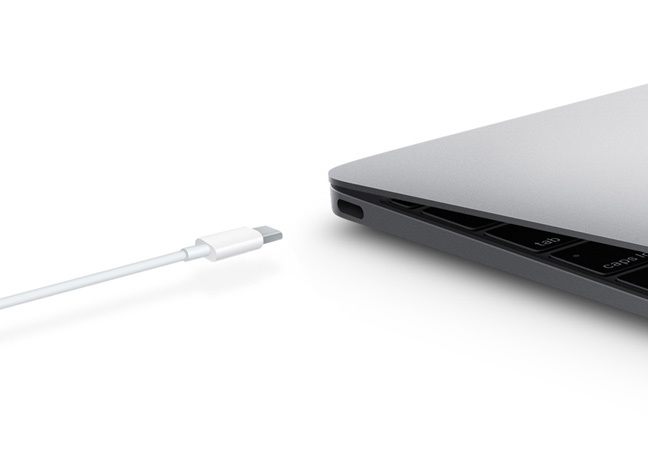 The USB 3.0 Promoters Group announced an update to the existing USB 3.1 standard in order to double the maximum possible bandwidth from 10 Gbps to 20 Gbps. This USB 3.2 specification is currently in the final draft review phase. USB 3.2 will remain backward compatible with existing USB devices.
The new specifications will retain the USB 3.1 physical layer data rates and encoding techniques. The doubling of bandwidth is achieved by going in for a two-channel operation (current USB 3.1 Gen 1/2 devices use only one 'super-speed' channel).The use of two channels is possible only if a certified USB 3.1 Type-C cable is used to connect the host and the device.
To understand this further, it is helpful to take a look at the layout of the pins in a Type-C connector.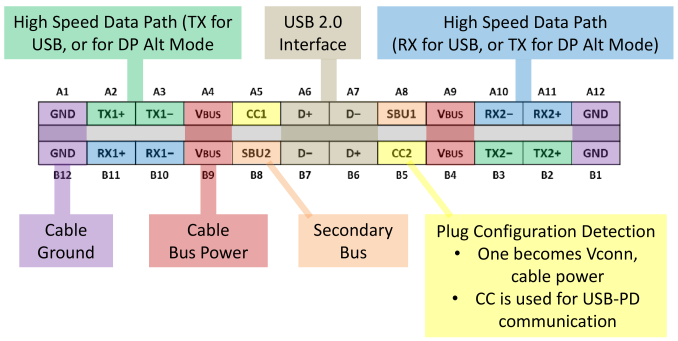 In...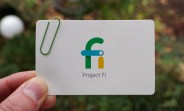 If you use and love Google's Fi, the company's own MVNO (Mobile Virtual Network Operator), why not spread the word? Refer a friend or two? You may have done that already, but from this point on referrals come with goodies for you. If you refer two people to Fi and they become customers (and stick around for at least 30 days), you will receive $20 in Google Play credit as well as $40 Fi credit. When you reach five referrals you will get a Fi weekender bag plus $100 Fi credit. The credit will come in around three weeks after the person you referred has been active for 30 days. The bags will...
Continue reading...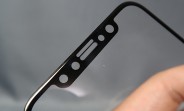 The famed and hyped iPhone 8 with its near-bezelless OLED display can't seem to keep itself out of the news, not even for a day. A new report out of Asia, based on supply chain sources, now tells us that this model will only start shipping in October or early November (in very limited numbers), though it will probably be unveiled alongside the iPhone 7s and 7s Plus at a launch event that's slated to occur on September 7, 8 or 9. Those devices may be released on September 17 (but that's a Sunday and Apple usually starts sales on a Friday, so take this with a grain of salt). The sometimes...
Continue reading...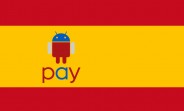 Back in May Google revealed that Spain would be one of the next markets to get Android Pay, and today this has become reality. The mobile payments service is now live in the country, although at the moment it only works with Visa and MasterCard credit and debit cards issued by BBVA. While supporting only the customers of one bank might not be that impressive, the good news is that over one million stores across Spain will accept Android Pay as a method of payment. A short list of some of the places where you can use Android Pay in Spain is available here. Of course the service also...
Continue reading...
Want to score a date with a celebrity?You have a few options: Become rich and famous yourself, try Tinder Select, or try Loveflutter Blue. Since the first isn't a practical option, and the second one is an invite-only feature within the dating app Tinder,...
Continue reading...