Welcome to smsmasters.co.uk!
The latest technology news and information updated daily since 2002.

You are currently viewing our community forums as a guest user. Sign up or
Having an account grants you additional privileges, such as creating and participating in discussions.
smsmasters.co.uk
You may be familiar with XDA Recognized Developer
savoca
's
KCAL
Post-Processing Daemon (aka KPPD), as it lets you customize the color calibration of the
LG G4
display (and other compatible devices) on the fly. This method didn't require root but it forced you to edit a kernel property file to change its values. To make things a bit easier, XDA Senior Member
AlaskaLinuxUser
created a UI for this tool, but it does require root access in order to adjust the values. The developer says they only tested this on the LG G4, but it should work on any KPPD/KCal compatible (mdp5) device.
Check out KPPD Control...
Has your LG/Google
Nexus 5X
stopped booting, or rather, ends up stuck in an endless boot sequence? This is something we term a "bootloop" and it can occur for various reasons. Most bootloops can be fixed by flashing the stock firmware or factory resetting, but in the case of a hardware bootloop, there's generally nothing you can do except to RMA the phone. If your Google Nexus 5X has been refusing to boot, and nothing you've tried has fixed it, you aren't alone. The Nexus 5X bootloop issue is notorious in the community, but only recently has a fix been found.
Nexus 5X Bootloop Fix – Context
Over the last couple of years, LG's smartphone have garnered a bit of a reputation for their bootloop issue. An issue that seemingly started with the
LG G4
only became more and more prevalent with each new device the company released. We recently talked about a way to...
It's been roughly 7 months since AMD released the
Crimson ReLive Edition update for Radeon Software
, the latest entry in their annual cadence for major driver revisions and feature additions. Today's launch sees AMD/RTG bring the sequentially and demurely named "Radeon Software Crimson ReLive Edition 17.7.2," but for all intents and purposes 17.7.2 serves as a major feature revamp to the original Crimson ReLive Edition, as well as refinement of Radeon ReLive and Radeon Chill. In addition to performance optimizations and feature changes, 17.7.2 also introduces AMD's new Enhanced Sync (comparable to NVIDIA's Fast Sync and Adaptive V-Sync) and Radeon GPU Profiler, a low-level GCN hardware tracing developer tool....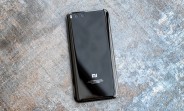 Canalys has outed the numbers for the Indian smartphone market for the second quarter of the year, April to June that is. And for the first time ever, the overall market is contracting, as shipments fell 4% compared to Q2 2016. Just under 27 million smartphones were sold in the subcontinent in Q2 of this year. Samsung leads the pack in market share, with 25%, but its lead is ever more threatened by a bunch of Chinese device makers. Xiaomi, for example, is in second place now, managing to quadruple its shipments to 4.8 million units compared to the year-ago quarter. vivo broke its...
Continue reading...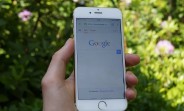 Back in 2010, Google launched what at the time seemed like an amazing innovation in the search field: instant results. Google Instant has, for the past seven years or so, showed you the first page of results while you were typing your query. On computers, this has helped you save a lot of time coupled with the search giant's instant suggestions. But on mobile Google Instant makes no sense, given that your keyboard is taking up half your screen while you're typing, and most of the rest is obscured by your fingers anyway. And over 50% of all Google searches are made on mobile devices...
Continue reading...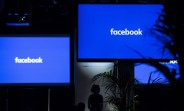 Last month we heard that Facebook's next project involves investing in the production of original video shows. And today a new report says we should expect to see the first episodes coming out in mid-August. The social network has allegedly commissioned two types of content - short-form, inexpensive "spotlight shows", as well as higher-end TV-style shows with running times close to what you'd expect from cable TV productions. The former are what's coming next month, while for the latter we're going to have to wait some more. According to "people familiar with the matter", Facebook...
Continue reading...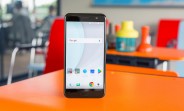 You can now pre-order the top of the line HTC U11 model in the US, the one which comes with 6GB of RAM and 128GB of built-in storage. It is only available in silver, and you need to grab one unlocked from HTC's online store. It will start shipping in August, and if you haven't had a chance to pre-order one yet, here's some good news. Although this variant is normally priced at $729, you can purchase it for just $679. All you need to do is apply the promo code AMAZINGU11 at checkout. This code has been around since last month, when we discovered it saved you the same $50 on the entry-level...
Continue reading...
Facebook is getting into original TV programming.The social network, which has been focusing hardcore on video lately with a big push into live video broadcasts, 360-degree videos, stories, and auto-playing clips in the news feed, is reportedly developing...
Continue reading...
At an event in China today, Xiaomi launched the highly anticipated latest version of their ROM, MIUI 9. Xiaomi has been teasing MIUI 9 for a couple weeks now with hints and
previews
, so it is nice to finally get a look at the release version.
MIUI 9 brings a new Android version to some devices, upgrading a select few to 7.0 or later, although unfortunately some devices will be stuck on earlier versions still. While not all devices will be getting the full Android version bump, MIUI still is bringing new features and security updates where possible. The headline features for this release are Xiaomi's Smart App Launcher, Smart Assistant, and Image search.
Smart App Launcher acts a bit like
Google Now on Tap
, analysing what you are currently doing in your app to make recommendations on which app you may want to open up. This...
The Western world sees little of the technological 'experiments' that Asian markets witness. OEMs from China, South Korea, Taiwan and Japan attempt to carve out niches for themselves by trying out unconventional combinations of existing technology. The results can be considered by gimmicks most of the time, but often, we get smartphones that possess real potential. Enter the Pro 7 and Pro 7 Plus.
The Meizu Pro 7 and the Meizu Pro 7 Plus belong to the latter set. Meizu smartphones usually do not stand out from the sea of Chinese smartphones released every year, but with the
Pro 7 and Pro 7 Plus
, the West is bound to take notice. The Pro 7 and Pro 7 Plus are identical smartphones on the outside, differentiated only by their sizes. The insides bear larger differences, and we'll come to that in a bit.
The front of the Pro 7 and Pro 7 Plus is dominated by their displays. The...