Welcome to smsmasters.co.uk!
The latest technology news and information updated daily since 2002.

You are currently viewing our community forums as a guest user. Sign up or
Having an account grants you additional privileges, such as creating and participating in discussions.
smsmasters.co.uk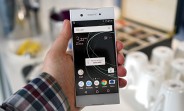 The Xperia XA1 mid-ranger that Sony unveiled at MWC in February alongside the higher-end XZs and XZ Premium has already gone on sale in Hong Kong, and now it's almost ready to land in the US as well. The company has revealed the official pricing and release date for the US market. You'll be able to pick up an XA1 starting on May 1. It will cost $299.99, unlocked. The device will be available at many retailers, Amazon, Best Buy, B&H, BrandsMart, and Fry's among them. It will be offered in white, black, pink, and gold. The Xperia XA1 is the successor to the XA from last year. It...
Continue reading...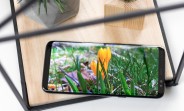 Samsung's Galaxy S8 and S8+ are shaping up to become the company's most successful flagships in a while. The duo has already broken records in Samsung's home country of South Korea. Over there, people pre-ordered more than one million units in total, and that amount is more than what Korea has seen for any other flagship smartphone release. The S8 and S8+ have been well received in the US as well. This has been revealed today by Samsung Electronics America president and COO Tim Baxter. He says that pre-orders for the devices in the US were the "best ever" for Samsung, breaking records at...
Continue reading...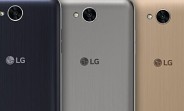 When the LG X power2 was made official back in February this year, the company said the 4,500mAh battery totting device will be launched in March. However, that didn't happen. Now, LG has confirmed that the phone will go on sale in June. Specifically, the company has revealed that the handset's launch is set for "early June," and South Korea will be the first market to get it. The device will carry a price tag of KRW 300,000 (around $265), and will be available for purchase through the top 3 South Korean carriers. Some key specs of the X Power2 include octa-core 1.5GHz chipset,...
Continue reading...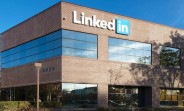 LinkedIn is a Microsoft-owned social network that everyone uses because they think they should. Pleasure usually has nothing to do with it, and that's especially true for when you receive yet another informative (don't call it spam) email from the company. Today is a big day for the work-focused social network (if that can even be a thing). It's announcing that it now has more than 500 million members, which is fine but obviously nowhere near Facebook. That, however, is a social network you want to use because your friends are there, whereas you are on LinkedIn because you think otherwise...
Continue reading...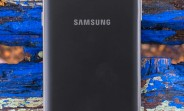 A couple of days ago we spotted the still-unannounced Galaxy J3 (2017) in the online database of Geekbench, and as usual this meant we were able to share some of its specs with you. However, Geekbench is far from having the most complete info screen for devices that run it, so there were still a lot of things up in the air. Not so anymore, though, because now the same J3 (2017), with the same SM-J330 model number, has also been put through the paces of GFXBench. And this benchmark has more information about the handset's innards, thankfully. As you can see, the Galaxy J3 (2017)...
Continue reading...
Tesla has announced it will have more than 10,000 Superchargers in North America by the end of 2017.That's more than double the amount of high-speed electric car chargers than it had at the beginning of the year. Tesla currently operates 830 Supercharger...
Continue reading...
Samsung made some interesting decisions with the
Galaxy S8
and the
Galaxy S8+
this year. Not only did they remove the hardware home button that has defined the South Korean tech giant for so many years, but they also stretched the screen more than they ever have before. This resulted in a higher screen-to-body ratio than they've had in the past, and allowed them to fit bigger screens in a smaller form factor.
A number of smartphone OEMs have launched two different versions of their flagship over the last few years. One of them has been smaller (generally around 5″ to 5.2″) while also offering a larger version (at around 5.5″ to 5.7″) for those who like a bigger screen. Samsung could have kept with the same screen size this year as they did last year, which would have produced much smaller phones overall. Instead they settled on a 5.8″ display for the regular Galaxy S8 and...
Last week, we took a look at Intel's first product based on their 3D XPoint non-volatile memory technology: the Optane SSD DC P4800X, a record-breaking flagship enterprise SSD. Today Intel launches the first consumer product under the Optane brand: the Intel Optane Memory, a far smaller device with a price that is 20 times cheaper. Despite having "Memory" in its name, this consumer Optane Memory product is not a NVDIMM nor is it in any other way a replacement for DRAM. Instead, it is a very small (16GB or 32GB) but very fast NVMe SSD for use as a cache device in front of slower SATA storage.

Continue reading...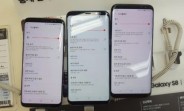 Some early adopters complained of reddish tints on the screens of their new Galaxy S8 units. Samsung immediately reacted and said it would issue an update over the next several days. Now, independent testing company Consumer Reports has shared its two cents on the matter saying that the problem is not that serious. Consumer Reports got its hands on eight Galaxy S8 devices, four of them with the tint out of the box. The testers claim the problem can be seen when two devices are positioned next to each other. The red-tinted screens allegedly look "appealing and natural" thus not...
Continue reading...