Welcome to smsmasters.co.uk!
The latest technology news and information updated daily since 2002.

You are currently viewing our community forums as a guest user. Sign up or
Having an account grants you additional privileges, such as creating and participating in discussions.
smsmasters.co.uk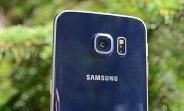 Almost two weeks ago Verizon started sending out the update to Android 7.0 Nougat for its versions of the Samsung Galaxy Note5 and S6 edge+. And today it looks like it's finally time for those devices' slightly older and smaller flagship siblings to be put through the same treatment. We're talking of course about the Galaxy S6 and S6 edge, now more than two years old - but still receiving big OS updates. That said, this is likely to be the last major new Android version they will get. Although Verizon is yet to publish its usual documentation for this new release, owners of the S6...
Continue reading...
Seagate and DJI have formed a strategic partnership, and the first data solution to come out of it is the Seagate DJI Fly Drive. The Fly Drive is an external, portable hard drive that lets drone pilots backup photos and videos as soon as they're taken...
Continue reading...
Snapchat is one of the most popular apps around.It lets you share photos and video which will self-destruct after a few seconds of the recipient viewing them and that makes for a simple, quick and, sometimes, funny way to communicate. And that means...
Continue reading...
After the recent WhatsApp update for iOS the messaging app now works with Siri. You can get Apple's voice assistant to read out your messages, reply to them and even send new ones to people in your WhatsApp contact lists. It can also be used to call...
Continue reading...
A few weeks ago, it was discovered that traditional hardware button remapper applications made it possible to change the dedicated Bixby button on the
Galaxy S8
and
Galaxy S8+
to anything else. Naturally, many wanted the ability to change this button to launch Google Assistant or even Google Now. We
covered this tip and wrote up a guide
on how to remap the button to Google Assistant, but sadly this didn't work for very long.
Not even two weeks later, Samsung started rolling out an OTA update that disabled this feature. The new update did exactly that by
preventing Accessibility Services from intercepting this key event
since this is...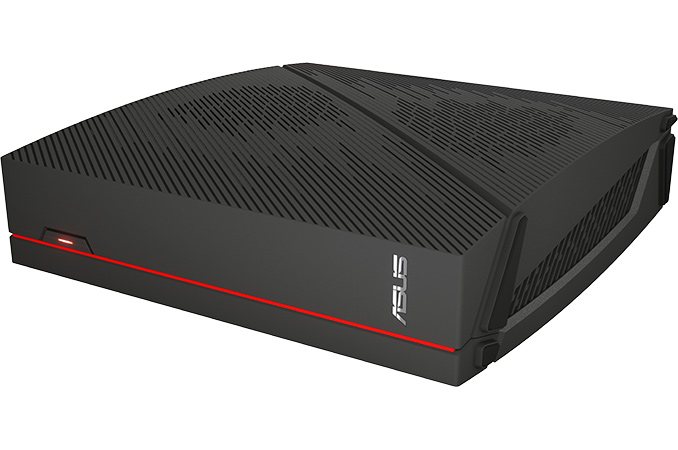 Word comes that ASUS has begun selling its VivoPC X console-like small form-factor PC in the U.S.
As announced back in January
, the system features a quad-core processor and a GeForce GTX 1060 GPU is available for $799. Meanwhile, ASUS has teamed up with Amazon and Newegg to offer a bundle consisting of a VivoPC X and an Oculus Rift with Touch starting from $1299; $100 cheaper than their combined retail price when purchased separately.
As previously
reported
, the ASUS VivoPC X is the company's entry-level miniature PC designed for gamers who would like to have a gaming machine in their living rooms, but who are not ready to invest in the ROG GR8 II. The machine...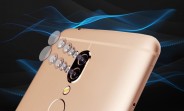 This is how you do it - ZTE finally revealed the full spec sheet for the Axon 7s and it's even better than we expected. We knew of the upgrade to Snapdragon 821, but the dual camera on the back was a surprise. The 20MP camera sensor is still on board (1.25µm pixels), but is now joined by a 12MP Sony IMX368 sensor (1µm). It seems that both have a bright f/1.8 aperture, phase detection autofocus and 4K video recording. The front camera hasn't changed (8MP). Besides the slightly faster chipset, the ZTE Axon 7s also gets more RAM than its predecessor - 6GB. It's not quite clear if there...
Continue reading...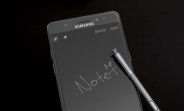 The Wi-Fi Alliance listed today seven new devices with similar product names, issued by Samsung Electronics. The SM-N930-named phones are the variations of the refurbished Galaxy Note7 that is expected to be launched in June. The product names and model numbers listed are SM-N930FD, SM-N930X, SM-N930S, SM-N930L, SM-N930K, SM-N930F and SM-N935S. All the different versions of the phone will have 2.4 GHz and 5 GHz Wi-Fi 802.11 a/b/g/n/ac along with Wi-Fi direct. The listing also reveals that the Galaxy Note7 will run the Android 7.0 Nougat OS. We are yet to hear more from Samsung,...
Continue reading...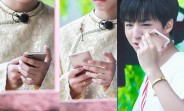 The Oppo R11 is still probably a couple of months away but its leaks are piling on. First it popped up on GFXBench's database to reveal its specs sheet. It then got pictured in the wild, revealing its dual rear cameras. Now we get a cleared look at the phone as it was snapped during an alleged ad shoot featuring Chinese pop singer and actor Wang Junkai. Oppo R11 pictured in the wild The pictures are of good quality but are shot from a long distance so we can't really gather much from them aside from the dual-camera setup on the back of the Oppo R11. What we've heard so far...
Continue reading...
With the Samsung
Galaxy S8
and
S8+
reaching the hands of more and more consumers, development on the devices was bound to begin sooner rather than later. Kickstarting the slew of software modifications on the S8+ Exynos variant is
this release of TWRP
.
XDA Recognized Developer and Contributor
jesec
has
built TWRP for the Samsung Galaxy S8+ Exynos variant
. The recovery build has been tested on the Korean and International variants of the devices and is confirmed as working on those, though the developer notes that it should work on other Exynos variants as well.
Installation for the recovery is...