Welcome to smsmasters.co.uk!
The latest technology news and information updated daily since 2002.

You are currently viewing our community forums as a guest user. Sign up or
Having an account grants you additional privileges, such as creating and participating in discussions.
smsmasters.co.uk
The
OnePlus 3T is ending its production run
, so we now move on to the next flagship from OnePlus. The next flagship device will obviously have flagship specifications, like the
Snapdragon 835
that OnePlus confirmed themselves.
The competition this year goes beyond specifications though. The Samsung
Galaxy S8
and S8+ pushed the envelope for smartphone design, while devices like the
HTC U 11
added in features like a squeezable frame.
So we ask you,
What do you want from the OnePlus 5? What are your expectations from the device? Which aspects from the OnePlus 3T should...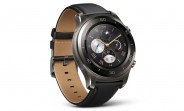 Following the release of the Huawei Watch 2 last month, the Huawei Watch 2 Classic is now available for purchase in the US too. This model comes with less sporty looks, as the name implies. It has a stainless steel chassis and a hybrid leather and rubber strap. Aside from design, it's pretty much identical to the non-Classic version, sporting a 1.2-inch 390x390 AMOLED touchscreen, 4GB of storage, 768MB of RAM, the Snapdragon Wear 2100 chipset at the helm, and a 420 mAh battery. It runs Android Wear 2.0 and it's IP68 certified for water and dust resistance. The Huawei Watch 2 Classic...
Continue reading...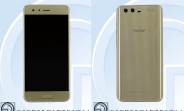 If you were expecting the Honor 9 to be a total departure from its predecessor, the Honor 8, then you're certainly in for a disappointment. Huawei's sub-brand has decided to keep the winning formula almost intact for this year's flagship. As a result, the Honor 9 looks incredibly similar (almost identical, in fact) to the Honor 8, and it comes with specs that are pretty close too. We know all this because TENAA has certified the Honor 9 for sale in China recently. That means a list of most of the phone's specs is now out in the open. The Honor 9 could very well be confused for an...
Continue reading...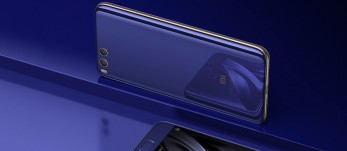 Seven years in the making. That's what Xiaomi says and you can feel the pride of a job well done. Is it arrogance? Maybe. And it may be surprising but not completely unfounded. A five-inch screen in a hot, curved metal-and-glass body. A dual camera with 2x optical zoom. A Snapdragon 835. The Xiaomi Mi 6 has many virtues and well. modesty isn't one of them.
Continue reading...
Ever since its first release, Nova Launcher has been one of the finest third party launchers available for Android. It's modern, up-to-date, wicked-fast and works on practically every device with Google's mobile operating system. The most recent beta brings some of the improvements introduced in Android O.
Cliff Wade from TeslaCoil posted a changelog of the newly released version 5.2-beta1:
Dots! Android O style notification badges
Round searchbar style
Performance improvements
Minor fixes for Android O
The most exciting change is the introduction of the new notification badge style, the dots. Now as you probably know, Nova Launcher has featured the option to add similar notification counters for a while now, but adopting the new style allows users to get the look and feel of the O implementation, while retaining all other customization perks. Another interesting improvement is the round searchbar style. Users of the Android O beta should also notice that...
What we at XDA once envisioned as a proof of concept security vulnerability has now been confirmed by computer scientists at the Georgia Institute of Technology in Atlanta. The team details what they call "
cloak and dagger
" exploits which can take over the UI of most versions of Android (including 7.1.2). Given it's nature, it is difficult to fix and also difficult to detect.
Cloak and Dagger is an exploit that takes advantage of two permissions in order to take control the UI without giving the user a chance to notice the malicious activity. The attack uses two permissions:
SYSTEM_ALERT_WINDOW
("
draw on top
") and
BIND_ACCESSIBILITY_SERVICE
("
a11y
") that are very commonly used in Android apps.
We have
outlined this in the past
, but what makes this vulnerability so acute is the fact that...
One of the advantages of Magisk is the ability to make modifications to your device systemlessly, which in turn allows to retain you to retain the ability to pass SafetyNet checks for Android Pay and other services.
XDA Member
VR25
has put together a Magisk module that allows you to enable Miracast and Tethering as well as disable ADB Notify. The module achieves this by modifying the build.prop and adding these lines:
net.tethering.noprovisioning=true
ro.hdmi.enable=true
ro.hdmi.mirror.enable=true
persist.debug.wfd.enable=1
persist.adb.notify=0
The module does the build.prop modifications for you, so you need not worry about modifying it yourself without tripping SafetyNet.
Check out this module in our Magisk forums!
...
There are a wide variety of video editors available on the Google Play Store, each with their own set of pros and cons. XDA Senior Member
vecio
is adding his own app 'MOCR' to the pool of available options.
MOCR is a video editor that is designed for mobile. The editor starts off with a canvas that allows for layers on top. These layers can consist of videos, images, gifs or text; and you can freely move, resize and rotate any layer. There are few built-in filters as well as background music to to choose from. The best part? It's totally free – that means no ads.
Check out MOCR in our Android Apps and Games forums!
Continue reading...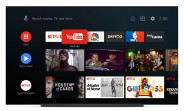 Google has announced some UI design changes to Android TV, which will be arriving with Android O. The homescreen now has a completely new look. With the help of new APIs, app developers will be able to let their apps make multiple channels, which will be visible as rows on your screen. The app can then populate these channels with programs that it sees fit. At the top will be a permanent section for your frequently used apps and below it will be Watch Next that will feature content based on your watching preferences. Along with the UI redesign, Google is also bringing Assistant to...
Continue reading...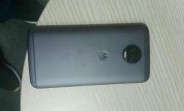 Feast your eyes on the upcoming Moto G5S Plus - the successor to the G5 Plus that's expected to have a larger 5.5" screen and dual cameras on the back. The leaked images don't really reveal any new information but rather confirm the legitimacy of the leaked press renders and the rumored full metal body - the Moto G5 Plus only has a metal back plate while the frame is plastic. Moto G5S Plus Cameras and build materials aside the Moto G5S Plus will probably bring a processing improvement through a Snapdragon 660 chipset (over the Snapdragon 625 of the G5 Plus). Thanks, Arvind...
Continue reading...