Welcome to smsmasters.co.uk!
The latest technology news and information updated daily since 2002.

You are currently viewing our community forums as a guest user. Sign up or
Having an account grants you additional privileges, such as creating and participating in discussions.
smsmasters.co.uk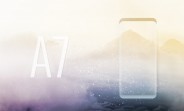 Unlike the S series, the Galaxy A rarely comes with a choice of chipsets though that might change next year. The Galaxy A5 (2018) has been spotted on Geekbench with an Exynos 7885 chipset, which is interesting on multiple levels. For one, it is still not official but it's expected to be a 14nm chip, same as the 7880 it replaces. However, it will have two Cortex-A73 cores for power, in addition to six A53 cores. The older chipset was at the heart of the Galaxy A5 (2017) and had eight A53 cores. There's more - Geekbench previously showed an SM-A5300 with a Snapdragon 660 chipset. Today's...
Continue reading...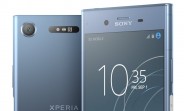 Sony has launched one of its newest smartphones, the Xperia XZ1, in India. The phone was first announced last month at IFA 2017. In India, it is being priced at INR 44,990 ($690) and is available starting today. If you are wondering how the XZ1 is different from the Xperia XZs launched earlier this year or indeed, the Xperia XZ launched last year, then you are not alone. Even Sony pretty much repeated the same thing in their press material that they did for the last one. Looking closer reveals some differences from the XZs, such as a thinner and lighter design, newer and faster...
Continue reading...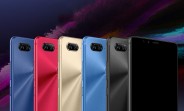 As scheduled the Gionee M7 debuted today with a FullVision screen of 18:9 ratio and huge 4,000 mAh battery. It is the first phone with Helio P30 to hit the market after Mediatek announced the new chipset in August. Gionee M7 official images The CPU of the Gionee M7 has eight Cortex-A53 cores, four of them clocked at 2.3 GHz. There is 6 GB RAM and the internal memory is 64 GB with microSD slot for up to 256 GB more. The screen has a 6.01" diagonal and comes with a resolution of 2160 x 1080 pixels. There is a dual camera on the back. The main sensor is 16 MP...
Continue reading...
Long before the Nokia 8 was launched, there was a lot of talk of there being two flagship handsets. Some went as far as saying that the Nokia 8 was going to launch in two sizes which didn't happen: we were given one Nokia 8 and the rumour cycle was reset. But...
Continue reading...
According to a
recent commit in the Chrome OS repository
, lock screen note taking applications will soon be enabled by default on Chrome OS devices with stylus support. What's more, it seems note taking apps such as Google Keep will be leading the charge. Looking at the actual code changes,
Google Keep is specifically mentioned
in several places.
So what does this mean exactly? Well on Chrome OS, there is a demo mode which can be used to launch some apps without unlocking the device. It may soon be possible that the user can take notes while the device is locked, without having to enter demo mode. This has been a long time coming, with a
commit discovered back in July
(via...
The
LineageOS
team has just released a new changelog summarizing the most important changes made to the popular third-party custom ROM in recent weeks. Originally made every two weeks, the changelog is now being released only when the team deems that there has been enough changes to warrant a blog post. That appears to be the case now, as changelog #14 brings some important changes as well as an official update on the status of LineageOS 15.0 and yet another expansion of the already gigantic device roster.
The spotlight of the last few weeks, this time around, is the Lineage Updater app as it has been rewritten from the ground up to fix some long-standing issues with OTA updates. The PrivacyGuard feature has also received a complete user interface overhaul to make it easier for users to control permissions. AudioFX, which is LineageOS's system-wide audio adjustment solution, has received capabilities to control reverb effect....
OnePlus has just announced the release of OxtgenOS 4.5 OTA for the
OnePlus 3
and
OnePlus 3T
. The new update brings in a number of new additions to the stable OxygenOS for these devices, as well as various system stability and battery improvements.
Lift up Display, a feature previously limited to the OxygenOS beta channel has now finally made it to the stable version with this new update. That means users can now peek at their notifications simply by lifting the device up from the surface, without actually waking up the device by double tapping the screen or pressing the power button. The new update also adds a Gaming Do Not Disturb mode to help gamers better focus on their gameplay by effectively blocking out heads-up notifications and sounds. This last addition has been in the stable ROM of the
OnePlus 5
since the...
GPS on smartphones today can be hit or miss for a lot of people. There are times in which it is actually right on point, but then there are other times that it seems to pin you on a completely different street, usually taking far too long to correct itself.
Android has tried to improve this
by triangulating your location from a number of sensors including GPS, WiFi, Cellular, etc. However, this issue could be coming to an end soon as Broadcom has just unveiled a new GPS chip that is said to bring 30-centimeter accuracy.
Most GPS chips in smartphones today claim to be within 5 meters of accuracy when it comes to determining your location. As mentioned, Android tries to improve this by using data from other components in your smartphone. For instance, you're only using the GPS sensor in your smartphone if you have the location mode set to Device Only. A lot of people will bump this up to Battery Saving mode though...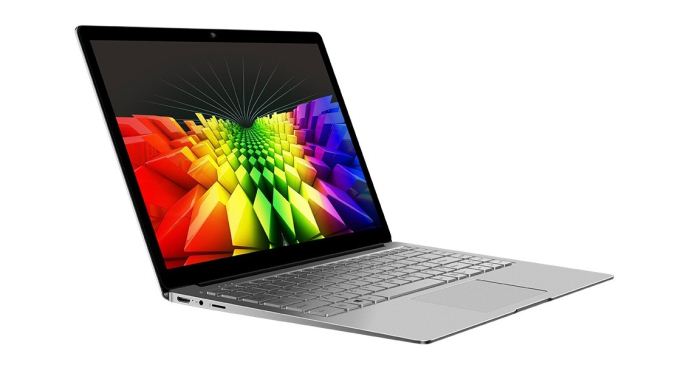 Although they are a relatively small company,
Chuwi has been impressing me
with low cost-notebooks, that don't have all of the normal drawbacks of low-cost notebooks. That isn't the case across their entire lineup, but the LapBook 14.1, and the LapBook 12.3, are both great devices in their class, and are easy to recommend. Chuwi is now trying climb the price ladder a bit with their latest LapBook Air, which is available for preorder now for $430 USD.
The latest LapBook is both thinner, and lighter, than previous models. The new 14-inch notebook is a thin design that Chuwi has stated to me to be 6mm. That's likely the thinnest point though. The laptop weighs 1.3 kg, or 2.87 lbs, which is pretty light for a 14-inch laptop. It's also completely made out of aluminum, so it should feel pretty nice to use.
Chuwi has stuck with the same platform...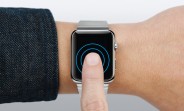 The new Apple Watch Series 3 touts LTE-connectivity. Interestingly, it uses its screen as an antenna. The good news is that this did not negatively affect the watch's repairability. In fact, iFixit rates it at 6/10, same as the Series 2. Not much has changed on the inside. Obviously, there's the new Apple S3 chipset with a dual core processor and a few new chips which are probably the LTE modem and eSIM. There's a barometer now too, to more accurately track your exercise. Also interesting is the battery capacity - it packs 279mAh or 1.07Wh, a tiny increase over the Series 2 (which had...
Continue reading...
Users found this page by searching for: