Welcome to smsmasters.co.uk!
The latest technology news and information updated daily since 2002.

You are currently viewing our community forums as a guest user. Sign up or
Having an account grants you additional privileges, such as creating and participating in discussions.
smsmasters.co.uk
The emoji's that come along with Google Keyboard should serve the needs for most users, but over at our forums, members keep looking for ways to differentiate their device and add on to their smartphone experience. If you would like to try out different emoji packs, you can easily do so on your Samsung
Galaxy S7
using the flashable zips provided by XDA Senior Member Winb33.
The thread mentions that these zips work with Google Keyboard on Android Nougat and may also work with the stock Samsung keyboard, but they do not work on Android Marshmallow. You can choose the appropriate zip from options like Android O, Android Nougat, iOS 10.3, Windows 10,
HTC 10
and even Facebook and Twitter.
While support in the thread may be restricted to the Galaxy S7, the provided zips contain SamsungColorEmoji.ttf as well as NotoColorEmoji.ttf, so they could work on other devices as well. Your...
XDA Member
CurlyY
's application, Blimp, has received a major new update that brings a new UI and more buttons to the app. Blimp lets you perform in-call multitasking by adding floating buttons for common actions so you can still retain control over your call while you are navigating away from the dialer app. You no longer need to pull down your notification panel to perform common functions like ending calls, muting them, switching to loudspeaker or bringing up the dialer again.
Blimp works with Android devices on Lollipop 5.0 and above. The app also utilizes proximity sensor functionality to prevent misclicks during a call.
Check out Blimp in our Android Apps and Games forums!
Continue reading...
The Energy Aware Scheduler (also known as EAS) is an advanced
CPU scheduler
that tries to coordinate CPUFreq and CPUIdle power-management subsystems to improve the battery life and performance of a device. XDA Senior Member
_LLJY
has put together an experimental custom ROM and kernel combo that adds this scheduler to the Sony Xperia XZ. The developer says you should keep the default governor alone, that the current kernel is "dirty and improper," and that you may experience crashes and bootloops (which can be resolved by reflashing the ZIP file).
Check out the Energy Aware Scheduler port in our Xperia XZ forum
...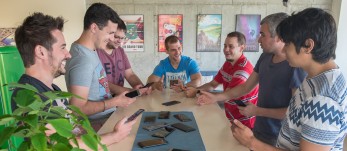 It might be high tourist season on the beaches in the northern hemisphere, but it's a slow period for smartphone releases. Makers are prepping for the climax of the fall that is IFA in Berlin and that's giving us time to reflect back on what happened in the first half of 2017 and what we're looking forward to in the months ahead of us.
Continue reading...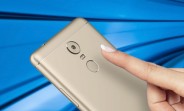 Lenovo was promising killer performance and it seems that the MediaTek Helio X20 will be the source of that power (despite all the Snapdragon-related rumors). We had seen an X20-powered Lenovo, though we didn't quite believe the company would jump that high up from the Snapdragon 430 of the K6 Note. Anyway, Geekbench detected that Lenovo K7 Note has 4GB of RAM and ran Android 7.1 Nougat. The previous model was available in 3GB and 4GB versions, this one could be the same. The benchmark doesn't record available storage, so we have nothing on that front. The K Note series have proven...
Continue reading...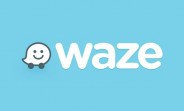 Google has two platforms for navigation - its own Google Maps and the subsequently acquired Waze. The latter is invaluable due to its crowd-sourced traffic and road issues alerts and is a favorite for many drivers. Now Waze is finally integrated into Android Auto with the latest update, which means that if you have the Google-powered infotainment platform in your car you won't need to use your phone for it. There are some differences compared to the Android app, mostly because of regulators and automakers. The important sharing features are still available, though. Thankfully,...
Continue reading...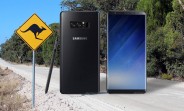 The Samsung Galaxy Note8 is set to be unveiled on August 23 and will likely go on pre-order immediately (though sales will likely start in September). According to a Samsung document, the flagship will reach Australia soon after the US/EU reveal - August 25. The document details the "Screen Assure Offer", TL;DR: you get one free screen replacement in the first 12 months after buying the phone. This deal kicks off on Friday, August 25, making it the likley start of the pre-order campaign. The salient details of the document The document also helpfully lists the participating...
Continue reading...
EA and Maxis have announced that The Sims 4 will be coming to Xbox One and PlayStation 4.The previously PC/Mac-only game, which first launched in 2014, will become available for owners of those systems on 17 November. You'll be able to create Sims,...
Continue reading...
To kick off the week, Google announced what is likely the
final developer preview update for Android O
. We say likely because there aren't any additional updates planned, but Google could end up rolling out another if they need to test something before the final build. While not much has changed from DP3 (other than removal of all of the known issues from DP3), they did announce that a new version of Android Testing Support Library was being made available as well.
Version 1.0 of the Android Testing Support Library is described as a major update to the platform's existing testing APIs. Not only are we getting a number of bug fixes and improved stability/performance, but Google is also bringing some new testing API to the table with this update. Some of these features, such as Multiprocess Espresso and the Android Test Orchestrator, were talked about at individual...
The Samsung
Galaxy S8
and Galaxy S8+ are the first flagship smartphones from Samsung that ditch their traditional capacitive buttons in favor of software navigation keys. Besides allowing us to customize the layout of the keys, we can also change the navigation bar color as well. Among a selection of standard colors that we had to choose from, Samsung had also included a color wheel option so they could pick whatever color they wanted. However, the company removed this color wheel option in June's OTA update, but thanks to an ADB command we can still manually change the Galaxy S8 navigation bar color.
The guild below walks you through how to change the color via ADB through a PC, but you can also do it through a terminal emulator application on the phone if you have root access.
Tutorial – Change Galaxy S8 Navigation Bar Color
Grab the USB drivers for the Galaxy S8/S8+ (Google provides a list of...