Welcome to smsmasters.co.uk!
The latest technology news and information updated daily since 2002.

You are currently viewing our community forums as a guest user. Sign up or
Having an account grants you additional privileges, such as creating and participating in discussions.
smsmasters.co.uk
Over a year ago at Google I/O 2016 we learned that Google was working to
integrate Waze into the Android Auto experience
. Waze, which was previously acquired by Google, offers features and a UI that some people just prefer over the traditional Google Maps solution. So this news made a lot of people happy but many thought this meant the update would come quick. We're over a year out from that announcement now and the feature is only available via in-car head units.
This is still a big update for those who have or are looking into purchasing (or leasing) a new automobile that has Android Auto. This enables users to navigate and control Waze through your in-car display, auxiliary touch screens, steering wheel buttons, and more. Like the regular application, you can navigate to your Waze favorites in a tap, receive visual and audio alerts to keep you informed, quickly view your ETA...
Earlier this week there was a
commit discovered
in the Chromium Gerrit page (by
ChromeUnboxed
) that said the OK Google hotword was being deprecated from Chrome OS. Some have speculated that it just isn't that popular on a Chromebook so Google has decided to work on removing it. This could be because the feature was buried in the settings of Chrome OS, or it could simply be from it being easier to just launch a Chrome tab and then search for what you're looking for.
Whatever the case may be, this change lined up with previous rumors about Google Assistant being made available on Chromebooks. However, that
commit on Chromium Gerrit made it seem
like Google Assistant wouldn't have a hotword associated with it. If true, this is likely because Google wants to move toward a...
The
OnePlus 2
has the hardware to natively support H.265 playback as well as recording. This
codec
is in its early stages though so it's not something that OEMs are willing to risk using. However, thanks to XDA Member
tusar8
we now have a simple mod (and a guide for it) that enables H.265 as the primary video codec for video recording. It does require root and comes with three different settings (balanced, stock bitrate and reduced bitrate) so the end user has more control over the quality.
Check out this mod in our OnePlus 2 forum
Continue reading...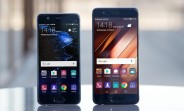 China is still the world's largest smartphone, but its growth streak finally ended in Q2 2017. After six consecutive weeks of increasing shipments the past three months marked a 3% decline, according to analyst company Canalys. For second quarter in a row leading company is Huawei with 23 million units. Oppo came a very close second with 21 million units, which is up 37% year on year. In third followed vivo with 16 million shipments between April and June. Xiaomi managed to ship just under 15 million units but was enough to leap over Apple in fourth place. This is a 60% boost...
Continue reading...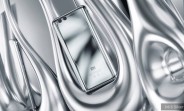 The Mercury Silver edition of the Mi 6 that was last seen when the phone was announced will soon be on sale. Unfortunately, the phone will only be sold in China. Even worse, only 100 units will be made available, which will likely disappear in seconds. The Mercury Silver edition is just the regular Mi 6 but in a super flashy chrome finished back that is almost entirely colorless and reflects like a true mirror. This extends to the back and all the sides but the front will still be black. Xiaomi did not reveal the exact launch date yet but did reveal the price, which will be RMB...
Continue reading...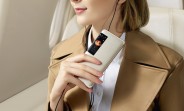 Meizu drew back the curtains to reveal the Pro 7 and Pro 7 Plus. These two use Super AMOLED tech on both the front and the back - yes, the much-rumored rear display is a Samsung-made AMOLED. It can be used to check notifications, control the music player and snap selfies with the main camera. The main camera uses two 12MP Sony IMX386 sensors - one shooting in color and one in black & white. They sit behind bright f/2.0 apertures and combined promise solid low-light performance. Should you want to snap a selfie with the front camera, you'll get a 16MP image. Now for...
Continue reading...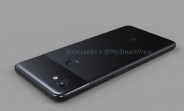 A new heap of Google Pixel 2 and Pixel 2 XL renders are upon us, complete with a video. The renders are based on factory computer-aided designs and rumored dimensions acquired by ONLeaks. Google Pixel 2 The dimensions in question are around 145.3x69.3x7.8mm (8.2mm if we count the camera hump) for the Pixel 2 and 157.6x76.3x7.9mm (8.6mm with the camera hump) for the Pixel 2 XL. Google Pixel 2 XL The new leak aligns nicely with earlier renders and an earlier video meaning this could very well turn out to be it. There's still a while to go...
Continue reading...
Fresh renders of the Google Pixel 2 and Pixel XL 2 have surfaced online, courtesy of MySmartPrice and OnLeaks. The pair have collaborated before on various phone renders, and they've often been pretty accurate. Google Pixel 2 and Pixel XL 2: Release date,...
Continue reading...
Nova Launcher is one of the most popular custom launchers available on Android right now. The application has a ton of customization features so you can tweak the look and feel of your launcher to how you like it. It may take some time to go through the plethora of options included, but it's generally worth it to get your launcher looking perfect. Now, thanks to a new partnership with Sesame, the launcher is now getting an application and shortcut search feature.
Sesame Shortcuts is an application in the Play Store right now from a developer team calling themselves the Sesame Crew. With their application, they've been working on gathering deep linking shortcuts to some of the most popular applications. Meaning, you can use one of these shortcuts to go directly to a specific part of an application instead of having to open it and manually navigate to it. This might sound a lot like Android 7.1 Nougat's App Shortcuts feature, and that's because it is.
However, a lot of those have been...
We're currently seeing a trend toward smartphone OEMs reducing the bezels of our devices. This design brings a new level of aesthetics to our phones that is becoming more and more popular. It's something that OEMs have been working on for a while now but they also have some other unique concepts being worked on as well. One of them in particular is foldable smartphones and tablets and the latest Lenovo Folio update was shown off at Lenovo Tech World last week.
Samsung has been at a number of display conventions to show off their foldable and rollable display technology, but we haven't seen much in the form of a physical product. The company is said to
produce a foldable smartphone concept by the end of Q3
of this year, but any small hiccup during this process could hold it back. But then we have companies like Lenovo who have been working on this as well and have had a couple...