Welcome to smsmasters.co.uk!
The latest technology news and information updated daily since 2002.

You are currently viewing our community forums as a guest user. Sign up or
Having an account grants you additional privileges, such as creating and participating in discussions.
smsmasters.co.uk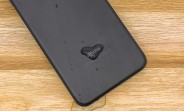 An Apple memo leaked on Twitter, revealing that the Cupertino-based company is setting Black Out Days between September 17 and November 4 due to the new product announcements in September. The memo said: Black Out Days means that advisors and leaders will be restricted from requesting days for time off. The company unquestionably is expecting a huge demand for the new devices, because the memo ends with the straightforward "absences are unacceptable". "In order to support our client during this very important time of year, we will be implementing Black Out Days in all AppleCare programs...
Continue reading...
An internal memo at Apple, specifically aimed at the AppleCare team, has told staff they can't take any holiday between 17 September and 4 November, which could suggest when we'll see the new iPhones go on sale. Apple iPhone 8 and iPhone 8 Plus: What's...
Continue reading...
Amazon has sneakily dropped the price of its Amazon Echo speaker by £25, meaning you can snap one up for £124.99 for a limited time.The Amazon Echo is evolving into the centre of the smarthome, not only letting you ask questions of the Alexa personal...
Continue reading...
Google is in the midst of rolling out Android Wear 2.0 to many smartwatches on the market.It has released three major updates to Android Wear in the past two years. In Android Wear 2.0, you get a design overhaul, standalone apps, improvements to watch...
Continue reading...
Rumour has it OnePlus will be launching its 2017 flagship in the next few weeks, with many predicting June to be the month of the next "flagship killer".There have been several leaks surrounding the new handset, many of which point towards a well-specced device,...
Continue reading...
Andy Rubin, one of the co-founders of Android, is set to announce a new Android smartphone this month. Rubin worked at Google for nine years before finally leaving the company in 2014 to launch a start-up called Essential. Back in March, Rubin teased a bezel-less smartphone that their team has been working on. It was said at the time the phone would run on Android and that it would be officially launched sometime in mid-2017.
Now, it appears we certainly won't have to wait long to learn more about this mysterious device. Essential, the firm behind the project, yesterday took to Twitter to share some details about their upcoming smartphone.According to Essential's Twitter page, the company will officially unveil their new device on May 30th (well, something "big", but you know what that means).
Hi, welcome to our Twitter page. We're here to let you know something big is coming May 30th! Stay tuned…
— Essential (@essential)...
In a recent episode of Silicon Valley, one of the characters has an idea for an application called SeeFood. It lets you take a photo of some food and the application will tell you if it's a hot dog or not. So XDA Senior Member
ace312
took this idea and created an actual SeeFood application that does something similar. The developer says the application is in beta and it currently supports 11 different food categories.
Check out SeeFood in our Apps and Games forum
Continue reading...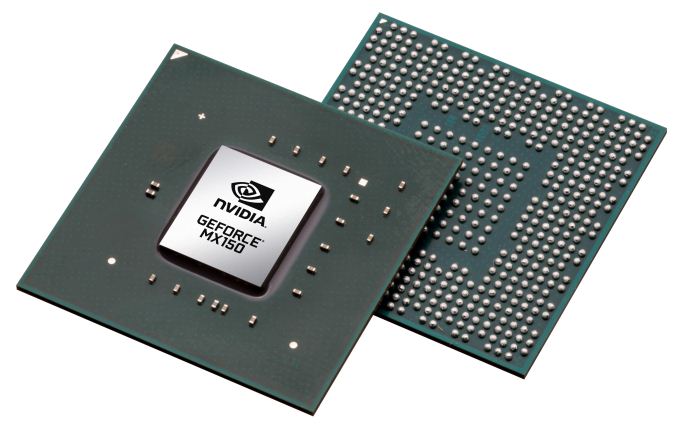 This morning NVIDIA has taken the wraps off of a new video card for laptops, the GeForce MX150. Aimed at the entry-level market for discrete GPUs – that is, laptops that need performance only a bit above an integrated GPU – the MX150 is NVIDIA's Pascal-based successor to the previous 930M/940M series of laptop adapters that have been in computers over the last couple of years. Today's reveal is undoubtedly tied to next week's Computex trade show, so we should expect to see a number of laptops using the new adapter announced in the coming days.
From a technical perspective, details on the GeForce MX150 are very limited. Traditionally NVIDIA does not publish much in the way of details on their low-end laptop parts, and unfortunately the MX150's launch isn't any different. We're still in the process of shaking down NVIDIA for more information, but what usually happens in these cases is that these...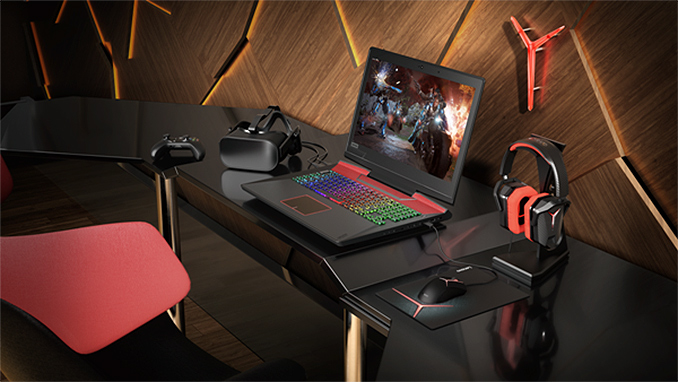 Lenovo has expanded its lineup of Legion-branded gaming laptops with a model that features a 17" display, powerful audio, a mechanical keyboard, and an overclocking-capable Intel Core i7 microprocessor. The company positions its new gaming notebook for those who need maximum performance in a portable form-factor and will want to perform additional performance tuning.
For the better part of its history, Lenovo has focused primarily on mainstream and business PCs in a bid to drive volume and become one of the largest suppliers of computers in the world. However, as sales of PCs stagnated or dropped in the recent years, Lenovo has had to find a new source for its growth. One angle to this is when the company started to build gamers-friendly machines. At first they were released under the Y-series, such as the Y-700, but earlier this year Lenovo introduced its gaming...