Welcome to smsmasters.co.uk!
The latest technology news and information updated daily since 2002.

You are currently viewing our community forums as a guest user. Sign up or
Having an account grants you additional privileges, such as creating and participating in discussions.
smsmasters.co.uk
Samsung has a long history of duplicating applications and services which are already offered by either AOSP or a proprietary service from Google. Some OEMs have chosen to embrace the fully-featured applications and services that Google offers (like we saw with the
HTC 10
), but then some OEMs like Samsung have chosen to be as independent from Google as possible. This actually results in a divisive debate within the community.
Some people feel this is filling up their internal storage with too many duplicated applications and services, while others enjoy it because they don't like being tied down to Google's ecosystem. We can't really blame Samsung for doing this though because the more they rely on Google for these services then the more control they're giving over (which sometimes results in less money they can potentially earn too). Samsung shut down their music service late last year (Samsung Milk Music), which is likely why they...
Early reports indicate that Samsung's new flagship devices are off to a pretty great start, with the lineup breaking the previous pre-orders records set by the
Galaxy S7
and
Galaxy S7 Edge
. However, not all things are bright and beautiful: the
Galaxy S8
and
S8+
have attracted a quite a bit of criticism for its red-tinted display on some units.
The issue of
reddish display first came to know when the Galaxy S8 and Galaxy S8+ went on sale in South Korea
, with many owners posting images of red-tinted display of their Galaxy S8 units on social media sites. It was believed the culprit had to do with Samsung's attempt to strengthen red color on their OLED panels. Samsung...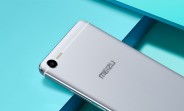 The Meizu E2 will be officially unveiled this Wednesday, so consider this a sneak preview. Leaked images show the metal chassis of the upcoming mid-ranger and a very unorthodox flash. It features four LEDs of alternating cool and warm colors that are arranged in a straight line. We're not sure what's the reasoning behind this arrangement, though it does lie neatly on the top antenna line. Perhaps not drilling a hole in the metal for the flash improves the rigidity? Or maybe it's just a design thing? Anyway, the rest of Meizu E2's back fits neatly into the company's lineup (though most...
Continue reading...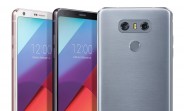 As we had reported earlier, LG has launched the G6 in India for INR 51,990 ($806). The phone will be available offline through retail outlets and online exclusively through Amazon. The pricing for the G6 is significant, as it undercuts its rival the Samsung Galaxy S8 (INR 57,900/$898) by a big margin, not to mention its even more expensive sibling, the Galaxy S8+. But on top of that, G6 buyers will also get INR 2000 ($31) off for pre-booking the device. Furthermore, HDFC and SBI credit card customers will get further INR 5,000 ($78) as cash back. There is also a 50% off discount on the...
Continue reading...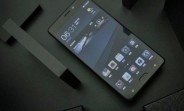 Right on schedule, Gionee is adding a big phone to its lineup - the M6S Plus. Specs-wise it isn't doesn't drastically differ from its predecessor Gionee M6 Plus with matching 6.0 AMOLED of 1080p resolution and huge 6,020mAh battery. The Gionee M6S Plus improves however adds 6GB of RAM (the M6 Plus has 4GB) and adding a 256GB storage option (the older phone topped out at 128GB built-in). Add the microSD card slot to the mix and you're looking at ludicrous mobile storage numbers. To round off the Gionee M6S Plus here go the rest of the specs - a Snapdragon 653 chip, 8MP selfie...
Continue reading...
Sennheiser launched the Ambeo mic in 2016, taking a step into devices that were designed for 3D audio, or audio to support the sort of sound experience you'd expect in VR applications. The Ambeo VR mic does exactly this, capturing sound from all directions...
Continue reading...
No antivirus software is perfect. That's why it's important to a lot of people to have a reliable firewall as well. GlassWire is a great way to monitor and control what apps are connecting to the internet. This firewall is normally priced at $99 but
right now it's 70% off for $29
. This will cover up to three PCs for a lifetime subscription.
Network monitor visualizes current & past network activity by traffic type, app, & geographic location
Threat monitoring reveals hosts that are known threats, unexpected network system file changes, & much more
Firewall reveals all your network activity so you can easily see what your computer is doing in the background
Notifies you when a new app or service accesses the web for the first time
Reveals network activity that...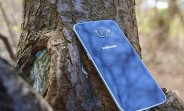 The Nougat update for the Samsung Galaxy S6 and S6 edge smartphones has started rolling out in Canada. Arriving as version G920W8VLU5DQD1 for the former and G925W8VLU5DQD1 for the latter, the update brings Android version 7.0. While there's no official press release units on Virgin, Telus, and Bell are currently getting the update. Those on Rogers' network will get the update starting next month. Via 1 2
Continue reading...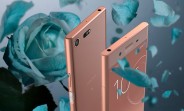 As we near the start of sales of the Xperia XZ Premium, Sony has a surprise for us - a Bronze Pink color option. Here's what Xperia Color Designer (that's a job position apparently), Satoshi Aoyagi, has to say about the new hue: "We wanted to find a colour that represented a feeling of warmth whilst at the same time exemplifying the premium features and design. The bronze metallic finish adds a feeling of depth to the glass on the front and back." Sony Xperia XZ Premium in Bronze Pink Bronze Pink (don't call it Pink Gold) certainly adds a pop of color to the monochrome Deepsea...
Continue reading...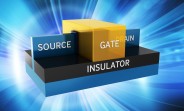 Samsung is already looking towards the future - the Galaxy S9. A report from Aju Business Daily states that Samsung Electronics and Qualcomm are in talks to develop the Snapdragon 845 chip that will power the 2018 S flagship. While the Korean giant is preparing to start mass manufacturing of the next-generation 10nm chips, it is not a given that it will be the one making the 845 - TSMC is also in the running. Samsung is building the current Snapdragon 835 chipset on its 1st gen 10nm process, but the new one promises a 15% power reduction or a 10% increase in performance. TSMC is said to...
Continue reading...