Welcome to smsmasters.co.uk!
The latest technology news and information updated daily since 2002.

You are currently viewing our community forums as a guest user. Sign up or
Having an account grants you additional privileges, such as creating and participating in discussions.
smsmasters.co.uk
Uber was on the brink on being barred by Apple and removed from the iOS app store. In 2105, it was discovered to be flouting Apple rules and guidelines, leading to a make-or-break meeting between company CEO Travis Kalanick and Apple boss Tim Cook.The...
Continue reading...
The Samsung Galaxy S8 and S8+ go on sale this Friday 28 April, with the S8 costing £689 SIM-free. While spending nearly £700 on a phone can easily be seen as an expensive purchase, it could be seen as relatively cheap, considering what Samsung is claimed...
Continue reading...
Videogames don't predict the future, they imagine it. Well, most of the time.Because games developers have access to incredible world-building tools, any forays into the future they generally feel inclined to make involve the likes of aliens and readily-available...
Continue reading...
We've known for some time that HTC will launch a new flagship device this year, and we've known it will be part of a new U-series of handsets. This was fully confirmed by HTC with a recent media invite for the phone's unveiling. HTC U 'Ocean': What's...
Continue reading...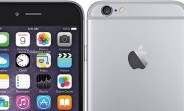 The new 32GB storage variant of the Apple iPhone 6 has already received a price cut in Malaysia. Retailers like Switch and Machines currently have it listed for RM1,699 (around $385). That translates into a discount of RM300 ($70) from its launch price of RM1,999. At this price, the handset is cheaper than the iPhone SE 32GB, which currently carries a price tag of RM1,949 (around $445). Source 1 2 | Via
Continue reading...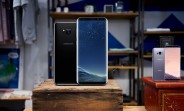 Reports in South Korean media are suggesting that the Samsung Galaxy S8+ is expected to surpass sales of the standard Galaxy S8. These reports are citing a Yuanta Securities report which says the annual sales of both flagship models combined is expected to hit the 50.4 million mark. The report further says that of the total 50.4 million units, the 6.2-inch Galaxy S8+ will have a share of 53.9%, or 27.1 million units. The device recently received its first update, which brought along Android security fixes for April. It comes in 64GB and 128GB storage options - the latter one is...
Continue reading...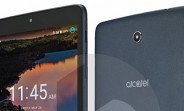 Alcatel is set to launch a new Android-powered tablet next month. Dubbed A30, it will be available for purchase through T-Mobile in the US starting May 26. The A30 is powered by a Snapdragon SoC with quad-core 1.1GHz processor, and sports an 8-inch 1280×800 pixel IPS display. RAM is 2GB, while storage is 16GB (expandable up to 32GB). The device features a 5MP rear camera and a 5MP front shooter. It runs Android Nougat out of the box, comes with IR blaster, and is also said to feature a SIM slot. Via
Continue reading...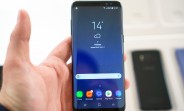 After T-Mobile and Verizon, the AT&T variants of the Samsung Galaxy S8 and S8+ are also being updated. Weighing in at around 300MB, the update is arriving as version G950USQU1AQD9 for the former and G955USQU1AQD9 for the latter. Sadly, there's currently no information on exactly what the update brings along. The official change-log for the T-Mobile update was also not available, although Verizon had detailed the changes included in its update. Via
Continue reading...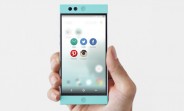 The cloud-focused Nextbit Robin smartphone is currently available for as low as $137 in the US. A seller on eBay is offering the phone (both Mint and Midnight variants) at this price. The handset's current official price is $299, but third-party retailers have the device listed for far lower price. For example, Amazon is offering the device for around $150. Still, the eBay deal is worth, as it saves you some more dollars. For more information, head to the Source link below. Source | Via
Continue reading...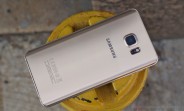 A new update is now available for the T-Mobile variant of the Samsung Galaxy Note5. It's a major update that brings Android Nougat (version 7.0). @askdes @TMobile You can download it now via Samsung Smart Switch. pic.twitter.com/mg3wMcyh9P— Christopher S. Gomez (@ThatAsianChriss) April 22, 2017 The update is currently available to download via Samsung Smart Switch, although OTA roll out should also begin soon. Information regarding the update was first shared by T-Mobile's Des (@askdes on Twitter). In a tweet sent out late last week, he revealed they've received approval for the...
Continue reading...