Welcome to smsmasters.co.uk!
The latest technology news and information updated daily since 2002.

You are currently viewing our community forums as a guest user. Sign up or
Having an account grants you additional privileges, such as creating and participating in discussions.
smsmasters.co.uk
When you update your iOS software, Apple always insists you make a backup. You're welcome to ignore this message, but do so at your own peril, as some data can be lost during the migration to the new software.If that happens to you, then fear not, as...
Continue reading...
With Samsung's flagship QLED TVs this year costing an arm and a leg, many would-be Samsung TV buyers are being forced to turn their sights instead to the brand's much more affordable MU range.We've seen the MU7000 model, which offers bucket loads of features...
Continue reading...
Welcome to Pocket-lint deals of the day where we scour the internet to find you the very best deals that are available in the UK today.We will be regularly updating this page, so check back regularly to make sure you don't miss out on some of the best...
Continue reading...
Lenovo is gearing up to launch a 25th Anniversary edition of the classic IBM ThinkPad laptop, according to a leak from Winfuture.de. Lenovo bought the ThinkPad name off IBM in 2005 and has already released several laptops using the brand. Lenovo ThinkPad...
Continue reading...
Nintendo is about to address two of the biggest complaints levelled at Super Mario Run, that it has too few levels and costs too much to unlock the full game.It is releasing a huge update to the game, which will be available from Friday 29 September....
Continue reading...
The buzz since Intel announced it was bringing an 18-core CPU to the consumer market has been palpable: users are anticipating this to be Intel's best performing processor, and want to see it up against the 16-core AMD Threadripper (even at twice the cost). Intel is the incumbent: it has the legacy, the deep claws in software optimization, and the R&D clout to crush the red rival. However, a jump as large as this, moving from 10-core to 18-core in consumer, is a step Intel has been reluctant to make in the past. In this first analysis, we've run a few tests on the new 18-core (and 16-core) from Intel to find out the lie of the land.

Continue reading...
Following the leak of the Nokia 2 entry-level smartphone last week, fresh rumours have surfaced online, via PhoneArena, to suggest it won't be the last Nokia handset to be released in 2017. Nokia 2 budget phone with massive battery appears in leaked image...
Continue reading...
Samsung may be stepping up efforts to produce and release its long-rumoured foldable smartphone, the Galaxy X, after appearing in a filing in its home country of South Korea. Samsung Galaxy X foldable phone now likely shelved until 2019 According to SamMobile,...
Continue reading...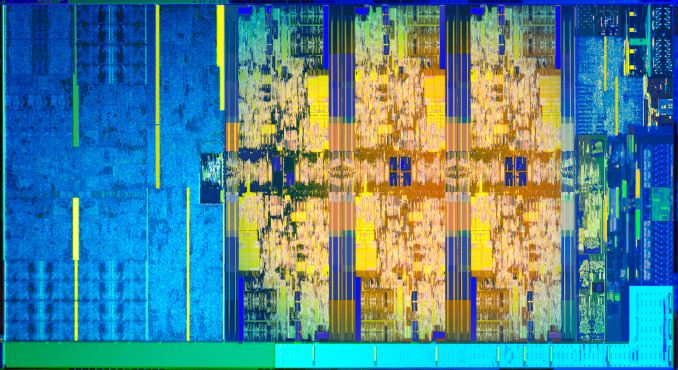 In an unusual set of circumstances (
ed: someone couldn't follow a simple embargo
), this evening Intel is officially announcing its 8th Generation desktop CPU lineup, codenamed Coffee Lake. We've already seen part of the 8th Generation announced – the "Kaby Lake Refresh" based mobile parts – which included a bump in core counts for some of the formerly dual-core U-series processors, upgrading them to quad-core processors with HyperThreading. Meanwhile on the desktop side,
there's been some news that's already found its way out
, and as usual, some rumors as well. But tonight, Intel is finally and officially taking the wraps off of their latest lineup of desktop CPUs, along with the associated Z370 chipset.
Although there's a lot of new enhancements coming to the party, arguably the biggest one for most people is that Intel has finally...
Something that we miss from the old Cyanogenmod Theme Engine is the variety of different status bar icons that we could choose from depending on the theme we installed. Sadly, fewer themes using
Substratum
include status bar icons, and if they do there tends to not be a great choice. However, thanks to XDA Senior Member
svandasek
, there is now a wide selection of status bar and WiFi icons to choose from! Svandasek put together a Substratum theme collection of some pretty great signal indicators which you should check out below!
Note: We do not recommend using these on rootless Substratum on Android Oreo.
Substratum Signal & WiFi Icon Theme Pack
...
Users found this page by searching for: