Welcome to smsmasters.co.uk!
The latest technology news and information updated daily since 2002.

You are currently viewing our community forums as a guest user. Sign up or
Having an account grants you additional privileges, such as creating and participating in discussions.
smsmasters.co.uk
The USB-IF and the USB 3.0 Promoter Group have announced USB 3.2, which will be fully unveiled at USB Developer Days 2017 in September. USB 3.2 brings support for multi-lane USB operation, in order to provide USB data transfer speeds of up to 20 Gbps (2.5 GB/s) over a
USB Type-C
cable.
It comes as no surprise that USB 3.2 is adding multi-lane operation, as USB Type-C already added the ability to pair the SuperSpeed USB lanes together in order to send other data protocols over the USB Type-C interface with USB Alternate Mode. Using those techniques for regular USB data transfers was a clear step forward to take. That being said, it is a bit surprising to see that USB 3.2 is limited to using only two of the four SuperSpeed USB lanes available in the USB Type-C connector, and we may still see further improvements in the future to enable the usage of the remaining lanes.
The USB 3.2 update...
Honor is giving away an
Honor 6X
! All you have to do to enter is fill out this short survey.
Continue reading...
There has been
quite a lot of leaks in regards to the Google Pixel 2 XL
, although we haven't heard much about the smaller successor to the Google Pixel. Our sources indicated that there
wouldn't be that much of a difference
between the original
Pixel
and the Pixel 2, suggesting the Pixel 2 XL is actually the one to receive the most changes. Today though, we get to see what are said to be renders of both the upcoming Google Pixel 2 as well as the Pixel 2 XL.
These CAD renders come from none other than @OnLeaks and his collaboration with MySmartPrice, and that is something to take note of. These renders have been created thanks to CAD dimension specs from one of his sources....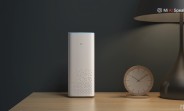 Xiaomi has launched its own version AI lady in a box and called it the Mi AI Speaker. With the Mi AI Speaker, you can ask it questions regarding the weather, news, measurements, ask it to set a reminder, alarm or timer, control your home automation devices, play music, audiobooks, podcasts, and more. With the phone app, you can install add-ons and plugins to add additional functionality. The device has a triple driver layout, with a bottom firing driver and two side firing units. There is also an array of six beamforming microphones on top for 360 degree audio pickup with echo...
Continue reading...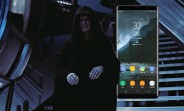 According to recent info from reliable leakster @ice, Samsung has decided to give the Galaxy Note8 the crown jewels - an "Emperor Edition" will launch in South Korea and China with a domineering 8GB of RAM and 256GB of storage. The base version will be 6GB/64GB. Another source, OSEN, reports that the Western hemisphere will get another model - one with 128GB storage instead. That model will carry a price tag of over $1,100. The Galaxy S8+ had a similar version with extra memory in Asia, a model that didn't make it to Europe (but is also available in Hong Kong and India). The Galaxy...
Continue reading...
Samsung's next Note device is thought to be unveiled at an event on 23 August. Although the company has yet to officially confirm the device or its name, the invite to the August event heavily hints at a new Note device, which we're assuming will be...
Continue reading...
There is a certain breed of Photoshop artist with a passion for history and a keen eye for detail who take it upon themselves to breathe new life into important historic photos. When you have an idea of the level of effort that goes into these colourisations,...
Continue reading...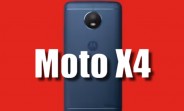 After GFXBench, the Motorola XT1789 - which is alleged to be the Moto X4 - has now been spotted on the Geekbench benchmarking website. While the listing confirms 3GB RAM and Android 7.1.1 OS, it also mentions a Snapdragon 660 SoC. Previously GFXBench pointed to a Snapdragon 630 chipset instead. Either one of the benchmarks got that wrong, or we are looking at two different versions of the handset . The Moto X4 is rumored to sport a 5.2-inch Full HD display and 12MP rear + 16MP front cameras. Source | Via
Continue reading...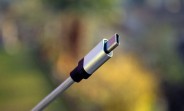 USB 3.2 has been tentatively announced. It could offer up to 20Gbps transfer speeds, double what USB 3.1 Gen 2 can do. However, it is still in the final draft phase, the formal release will be in September when specs will be locked in. The new standard will be used exclusively with USB-C cables - the A/B connectors do not have enough wires to carry that much data. Yep, version 3.2 will be making use of the muli-lane capabilities of existing USB-C cables to deliver "over 2GB/s data transfer performance". If your USB-C cables can do 10Gbps (that's USB 3.1 Gen 2), then those cables will be...
Continue reading...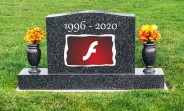 Microsoft decided to pull the plug of Paint. Now another emblem of the early 2000s is following - Adobe is killing Flash. The company will stop the support and distribution of the platform by 2020. Flash is still used on many websites, even though the future clearly belongs to HTML5. All the major companies aim for a smooth transition by the end of 2020. Microsoft plans to disable Flash by default in Edge. Safari and Chrome are currently asking every time they needs to run the plug-on even if you have it installed. According to Google, Flash daily usage plummeted from 80% in...
Continue reading...