Welcome to smsmasters.co.uk!
The latest technology news and information updated daily since 2002.

You are currently viewing our community forums as a guest user. Sign up or
Having an account grants you additional privileges, such as creating and participating in discussions.
smsmasters.co.uk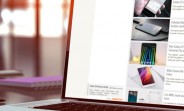 The past seven days brought confirmation of the ongoing negotiations between the troubled HTC and Google. The Android maker agreed to acquire parts of the Taiwanese company's smartphone business to boost its Pixel lineup in a deal worth $1.1 billion. Meizu and Huawei announced a couple of mid-rangers - the M6 and Maimang 6, respectively. vivo had a couple of more interesting devices to show - the X20 and X20a. In camp Apple the iPhone 8 and iPhone 8 Plus officially went on sale, while DxO completed its review of the iPhone 8 duo. The Sony Xperia XZ Premium also got its own DxO test...
Continue reading...
With the release of
Android Oreo
and many devices such as the
Xiaomi Redmi Note 3
,
Google Nexus 5
and
others unofficially receiving it
, it's probably fair to wonder why the same features (mostly the camera) tend to be broken when developers port an Android Open Source Project (AOSP) based ROM. You've probably seen XDA forum threads of ROMs with a long list of broken features up top. "What works" followed by a list of working features, then down below that the iconic "What doesn't work? You tell me!" are two popular refrains on our forums that have practically become a meme on places like...
The software situation of Lenovo phones has been, to put it in simple words, less than ideal. Putting the whole spyware thing to a side, updates for their smartphone lineup have been really
slow and lacing
during the past few years, on both their Motorola-branded phones and their own, Lenovo-branded devices. They still produce good hardware and while there have been
rare cases of redemption
, as long as you know how to stay clear of Lenovo's software by using custom ROMs, you should have a great phone. And speaking about Lenovo custom ROMs, we are now getting an
Android Oreo
taste for the Lenovo A6000.
The Lenovo A6000, which was launched back in
January 2015 with a Snapdragon 410 and Android 4.4 KitKat
(Android 5.0 Lollipop was already out...
A few months ago,
Jolla and Sony teamed up to bring Sailfish X
, a port of Sailfish OS, to the Sony
Xperia X
as part of the Sony Open Devices Program. Coming officially on September 27th, it will cost €49.90, roughly $60, and have quite a few problems which we'll get into in a bit. For those unfamiliar with Sailfish OS, it's an operating system for mobile devices combining the Linux kernel, Mer core stack of middleware and a proprietary UI made by Jolla. Many developers have taken on the challenge of porting Sailfish OS to popular devices, including the
Nexus 5
and
OnePlus One
.
If you'd rather not pay for a compiled flashable image of Sailfish X (which by...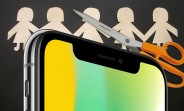 For better of for worse, Apple is a trendsetter in the mobile world. It was for the better when it kicked off the screen resolution wars, but it made things worse when it killed the 3.5mm audio jack. In some cases, Android manufacturers genuinely try to compete, but sometimes they just blindly copy. When HTC went with USB headphones, they enabled USonic - a unique feature. But we think a couple of Chinese brands dropped the 3.5mm jack just to make their phones look even more like an iPhone. With that in mind, how long do you think it will be before screen cutouts become popular on...
Continue reading...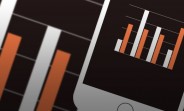 As the new iPhone trio lived through its second week of existence, the initial hype is starting to wear off. Even the start of the sales of the iPhone 8 and 8 Plus on Friday didn't help much and the Plus dropped from our top 10 chart. The iPhone X held on to the first spot, but it's advantage over the Note8 is now minimal and chances are we'll have a new leader come week 39. The iPhone 8 slipped to third, ahead of the resurgent Samsung Galaxy J7 Pro. The Xiaomi Mi A1, also improved and is now in fifth. The Galaxy S8 got sixth, ahead of the third Apple smartphone on the chart - the...
Continue reading...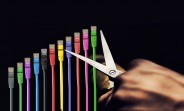 Apple's new iPhones support wireless charging - a feature that has been slowly gaining popularity in recent years. But the Qi standard has been kicking around the mobile world for about 8 years by this point, pioneered by the Palm Pre smartphone (and the Touchstone charger). Wireless headphones are nothing new - Bluetooth has been able to carry audio since the early days. Apple took this to the extreme with the AirPods, they don't even have a wire connecting the two ear plugs! But pairing your handset to your headphones can be a pain, what if it can be done wirelessly? We're talking...
Continue reading...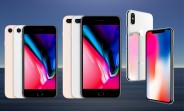 If you're going to have an iPhone - and our poll shows that maybe you don't - get the iPhone X. The iPhone 8 and 8 Plus barely registered on the charts - they didn't improve enough, making them boring (not a great thing for an expensive phone). The voters liked the iPhone X, it's a massive departure from the traditional iPhone design that has gotten quite stale. The upgrade to AMOLED was a welcome one and the TrueDepth camera/animoji seem fun. It's damn expensive though. Not that Apple's phones were ever cheap, but the X is a hard hit to the wallet - especially if you're paying in euros...
Continue reading...
This year's AndroidTO conference has just come to a close, and for the first time the XDA Portal was able to attend in person! AndroidTO is the largest and longest running Android conference in Canada, with 8 years of conferences to date. The conference is hosted by Symbility Intersect at the MaRS Discovery District in Toronto, Ontario, Canada, and is a part of the Google Developer Group DevFest 2017 season.
Speakers at AndroidTO in the past have come from companies including Google, Cyanogen, Facebook, Tumblr, 500px, and Adobe (among others), and this year they are expanding that list with speakers and code labs from Jet.com, XDA Developers, Uber, Symbility Intersect, TD Bank, Little Dada, New York Times, Digital Construction, Citrix, Zoom.ai, and more!
If you missed this year's AndroidTO but are still interested in seeing the talks, you're in luck! They will be uploaded to...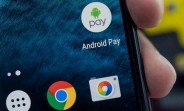 The ever expanding list of Android Pay supported banks/financial institutions has been updated yet again. This time, a total of 24 new names have been added, including Bank of Idaho, Beehive Federal Credit Union, Citizens Bank (WI), Community National Bank & Trust of Texas, and Duke University FCU. Other names are First Community Bank (TX), Great Plains Bank, Guaranty Bank & Trust Company of Delhi, Gulf Winds FCU, Mascoma Savings Bank, Meadows Bank, Meriwest Credit Union, Nascoga Federal Credit Union, One Bank & Trust, N.A., Pen Air FCU, Security Federal Bank, Texas Brand Bank, The...
Continue reading...
Users found this page by searching for: