Welcome to smsmasters.co.uk!
The latest technology news and information updated daily since 2002.

You are currently viewing our community forums as a guest user. Sign up or
Having an account grants you additional privileges, such as creating and participating in discussions.
smsmasters.co.uk

Demonstrating their commitment to keep improving the AM4 platform, AMD has just published a suite of details that their upcoming AGESA 1.0.0.6 firmware. Of particular interest here, the latest firmware is going to enhance memory overclocking and compability, as well as add a much needed virtualization-related feature.
AGESA is an acronym for "AMD Generic Encapsulated System Architecture", and it is essentially the foundational code on which BIOS files for AM4 motherboards are built. When the Ryzen AM4 platform was launched back in March, the early AGESA versions lacked a lot of the core capabilities and settings that we have come to expect from a modern platform. As a result, motherboard manufacturers did not have a lot to work with when it came to creating feature-rich custom BIOSes for their own motherboards. Since then AMD has been pretty vocal and proactive about fixing any bugs, opening up new...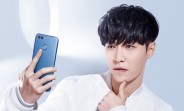 Huawei's premium mid-range line went into its second generation - meet the Huawei nova 2 and Huawei nova 2 plus. They leave the Honor-like design behind and look closer to the flagship P-series - down to the dual camera. The dual camera is on the back, consisting of a 12MP sensor (1.25µm pixels) behind an f/1.8 lens and an 8MP sensor to help with optical zoom and portrait mode. On the front is a surprisingly serious 20MP selfie camera (the P10 has an 8MP cam!). The nova 2 and nova 2 plus both feature metal unibodies and differ mainly in screen - 5" for the smaller model, 5.5" for the...
Continue reading...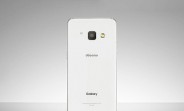 A new Samsung phone has been announced. Dubbed Galaxy Feel, the device is powered by an SoC with octa-core 1.6GHz processor, and sports a 4.7-inch, HD screen. RAM is 3GB, while internal memory is 32GB. The handset features a 16MP main camera and a 5MP front shooter. Measuring 138x67x8.3mm and weighing in at 149g, the phone runs Android 7.0 Nougat OS, and packs in a 3,000mAh battery. Color options include white, black, and pink. The device is also water and dust proof. Pre-bookings for the Galaxy Feel are now live in Japan (through NTT DoCoMo), with sales scheduled to...
Continue reading...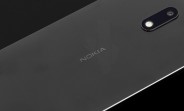 HMD has been keeping a rather low profile when it comes to the Nokia line and its future. Even so, we are already pretty certain that there is at least one flagship to look forward to - the Nokia 9 (previously Nokia 8) - a Snapdragon 835 taunting beast, with an alleged price of EUR 750. That is pretty steep - up there with the pricier of 2017 flagships. Still, a recent GeekBench leak offered a glimpse at what is shaping up as a real powerhouse. And now a new listing paints and even more impressive picture of an "Unknown Heart" Nokia model, with a whopping 8GB of RAM. We won't...
Continue reading...
Earlier this week, pictures and some specifications of the forthcoming Moto Z2 Play smartphone were found on the website of the TENAA, China's mobile certification agency.Now further alleged specs have been revealed, thanks to a posting on GeekBench.It...
Continue reading...
There's a new Pokemon game out on Android and iOS, bringing another little fix of Pokemon fun for you. This one, as the name suggests, is all about magikarp.Considered to be the weakest and potentially least exciting Pokemon character of them all, the...
Continue reading...
Following the dummy version of the Galaxy Note 8 that leaked earlier this week, a video claiming to show the front panel of Samsung's upcoming phablet has been posted to YouTube, courtesy of Slashleaks. Samsung Galaxy Note 8: What's the story so far?...
Continue reading...
Unless you're a fully paid-up Volvo hater (and we've found a few), then it's hard not to admire what the Swedish company is doing at the moment. The "human-made" advertising campaign cuts to the heart of the brand's Scandinavian design appeal and marks...
Continue reading...
The Xbox One S has been able to play 4K Ultra HD Blu-rays since its introduction in August last year, and in HDR to boot. It's currently the only games console to do so.You can also stream Netflix and Amazon Video content in Ultra HD with HDR on shows...
Continue reading...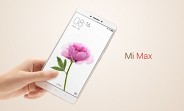 Xiaomi has confirmed that it has managed to sell more than 3 million units of the Mi Max since launch. The device was launched back in May last year, and 1.5 million units were shipped in first two months. Its successor, the Mi Max 2, was officially unveiled yesterday. The confirmation came from none other than the Chinese company's CEO Lei Jun during the Mi Max 2 unveiling event. The successor is powered by Snapdragon 625 SoC and sports a 6.44-inch Full HD display. RAM is 4GB, while internal memory options include 64GB and 128GB. The handset features a 12MP/5MP camera combo, packs...
Continue reading...